Back to top
STGPS 沙田官立小學
Event
Title:

The First Reading Day

When:

29.01.2014

Category:
Description

The First Reading Day 2013-14

"

There is more treasure in books than in all the pirate's loot on Treasure Island.

"
Walt Disney
To promote reading is one of our major concerns of the school policies. We believe that reading enlightens our mind, broadens our horizon, expands our knowledge and opens up new avenues for us. So, with the help of Grade 7 middle school students and the sincere support of their enthusiastic teaching staff from International Christian School (ICS), we have successfully held the First Reading Day on 18th December, 2013.

The Reading Day lasted for almost two hours. After the performance of Christmas carols given by ICS students, our P.3 students were divided into two groups - one in the hall, another one in the activity room. Then each ICS student was in charge to do a shared reading with one or two of our students.
The theme of the reading day is 'Christmas'. To cater for individual difference, two storybooks with different reading levels were provided according to our students' reading abilities. Our students' reading interest was further stimulated by their production of the paper ornament—a mitten with the help of ICS big brothers and sisters.
If reading is the main course for our students, they enjoyed the dessert (Game time) very much. Students' laughter mixed with excitement of the game. Their enjoyment marked the success of our co-operation with a famous international middle school—ICS. With sincere appreciation, we thank for the kind support of ICS teaching staff once more.
Let's share our students' happiness, enjoyment and pleasure during the First Reading Day:
What a BIG family!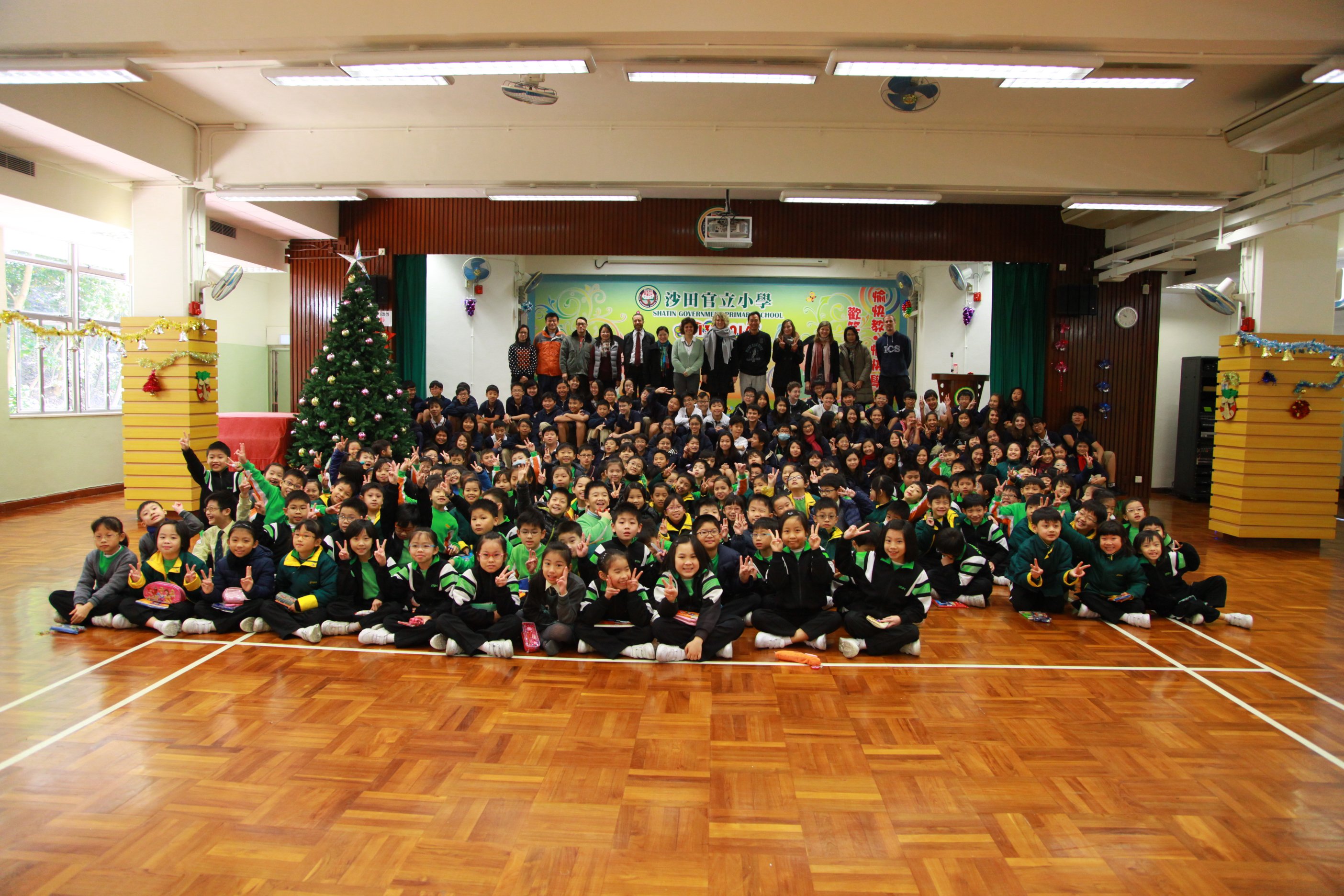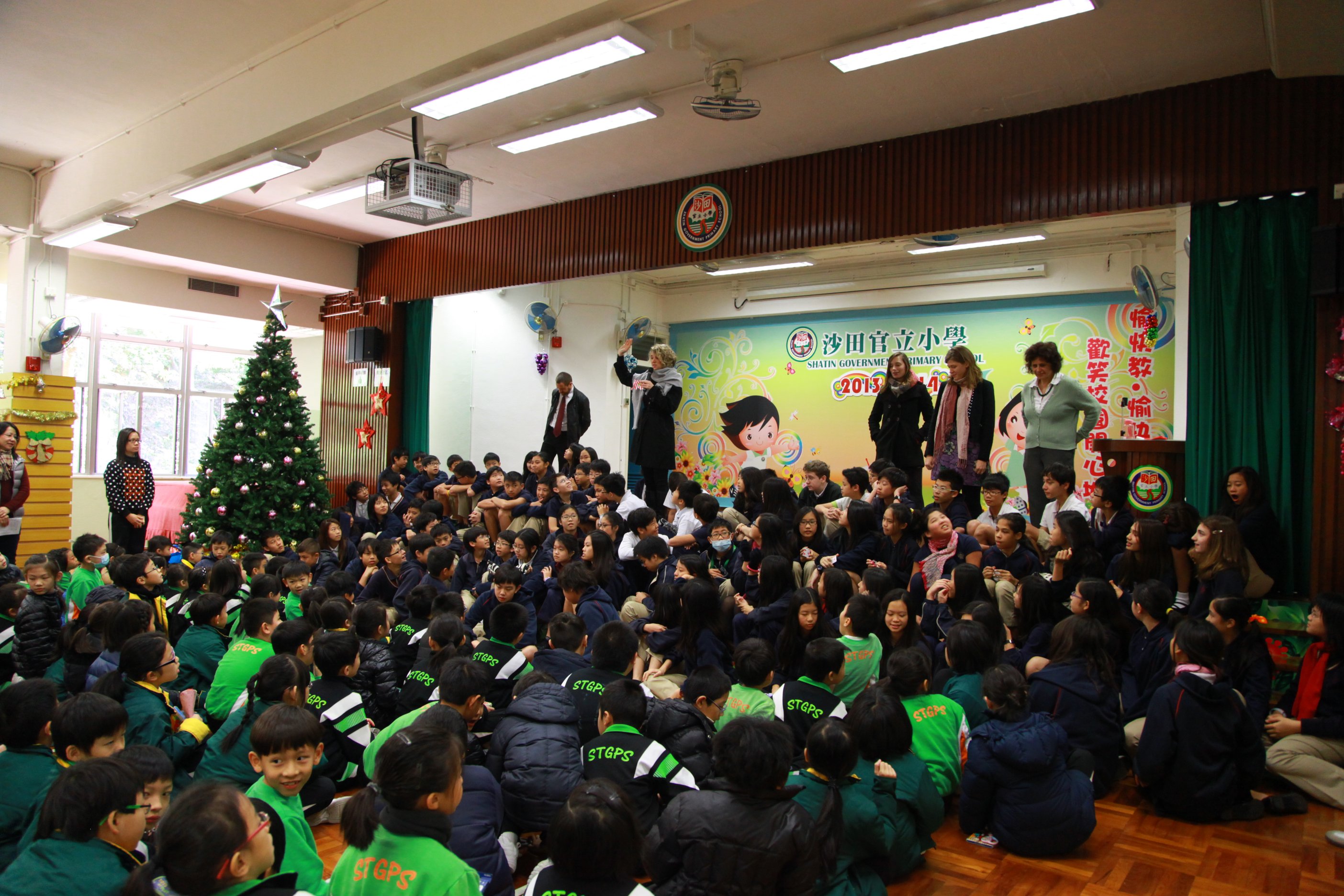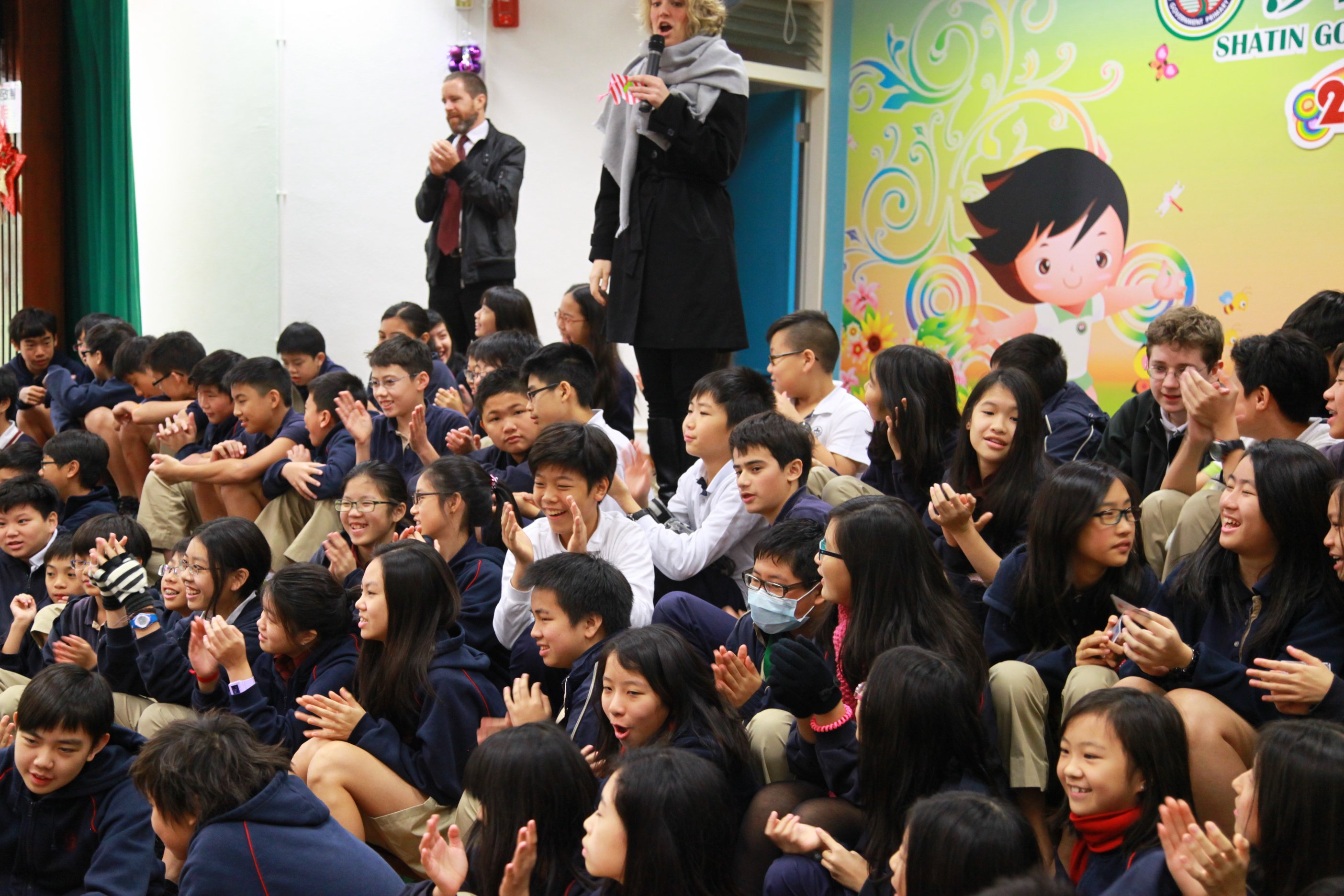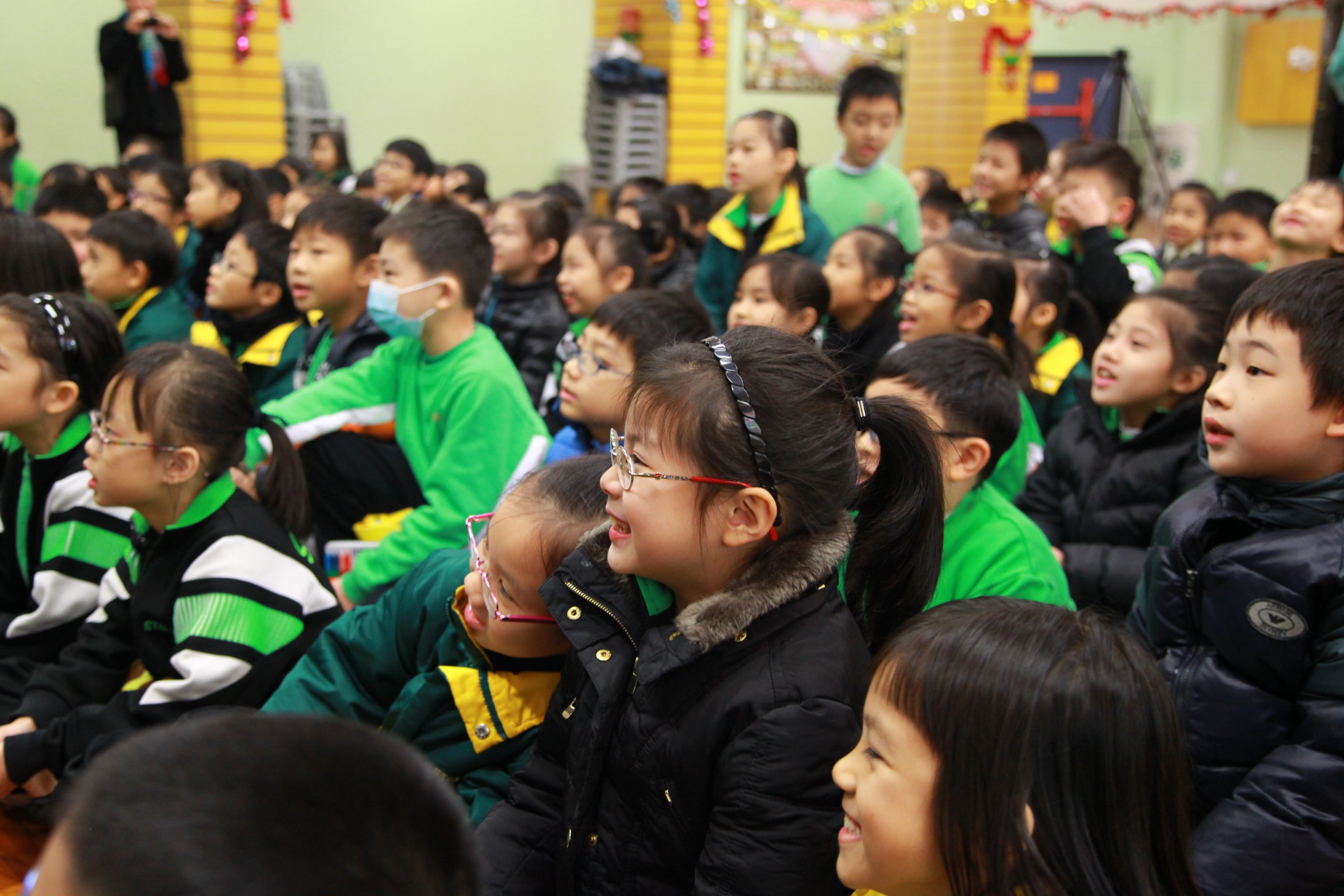 Let's sing Christmas carol together!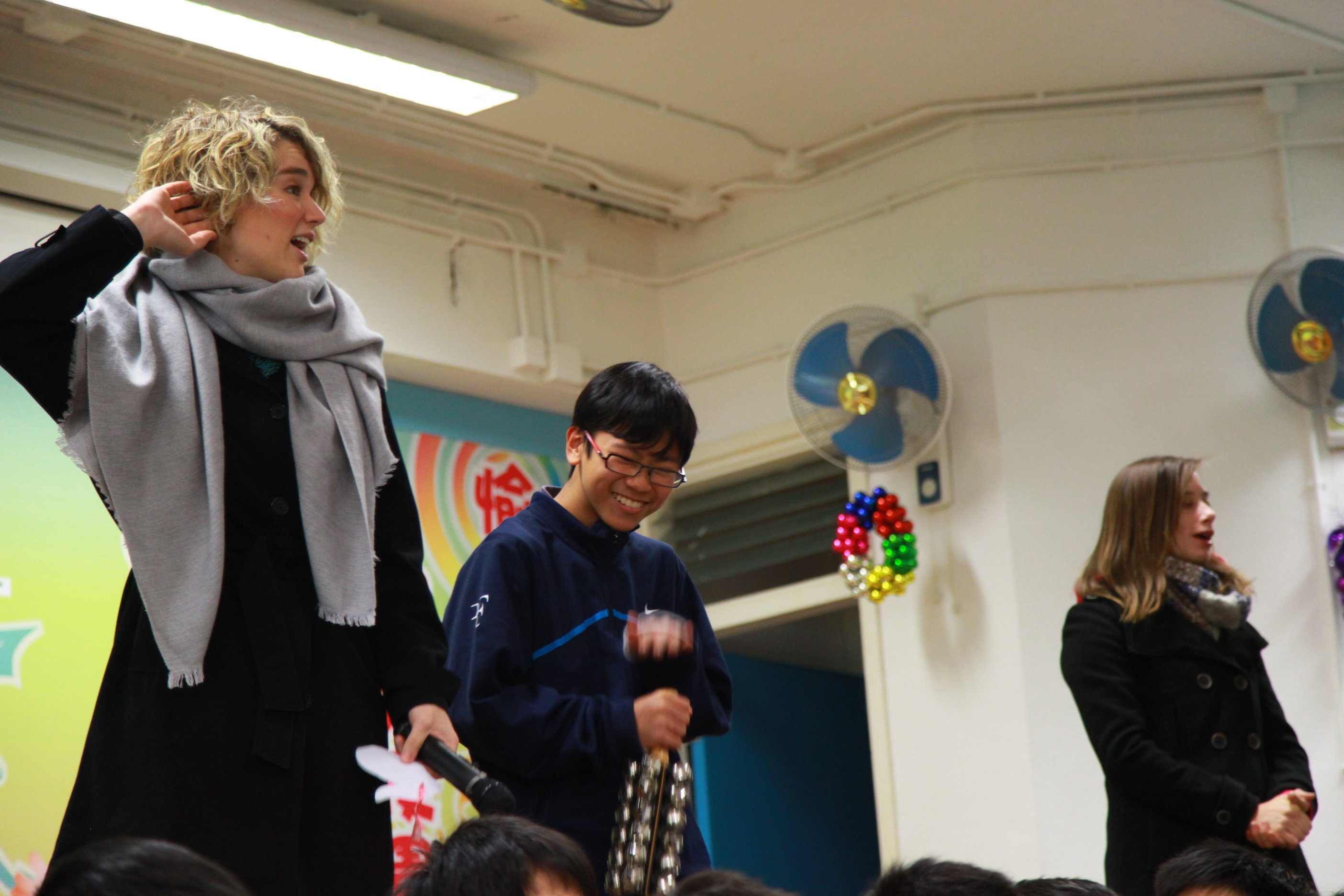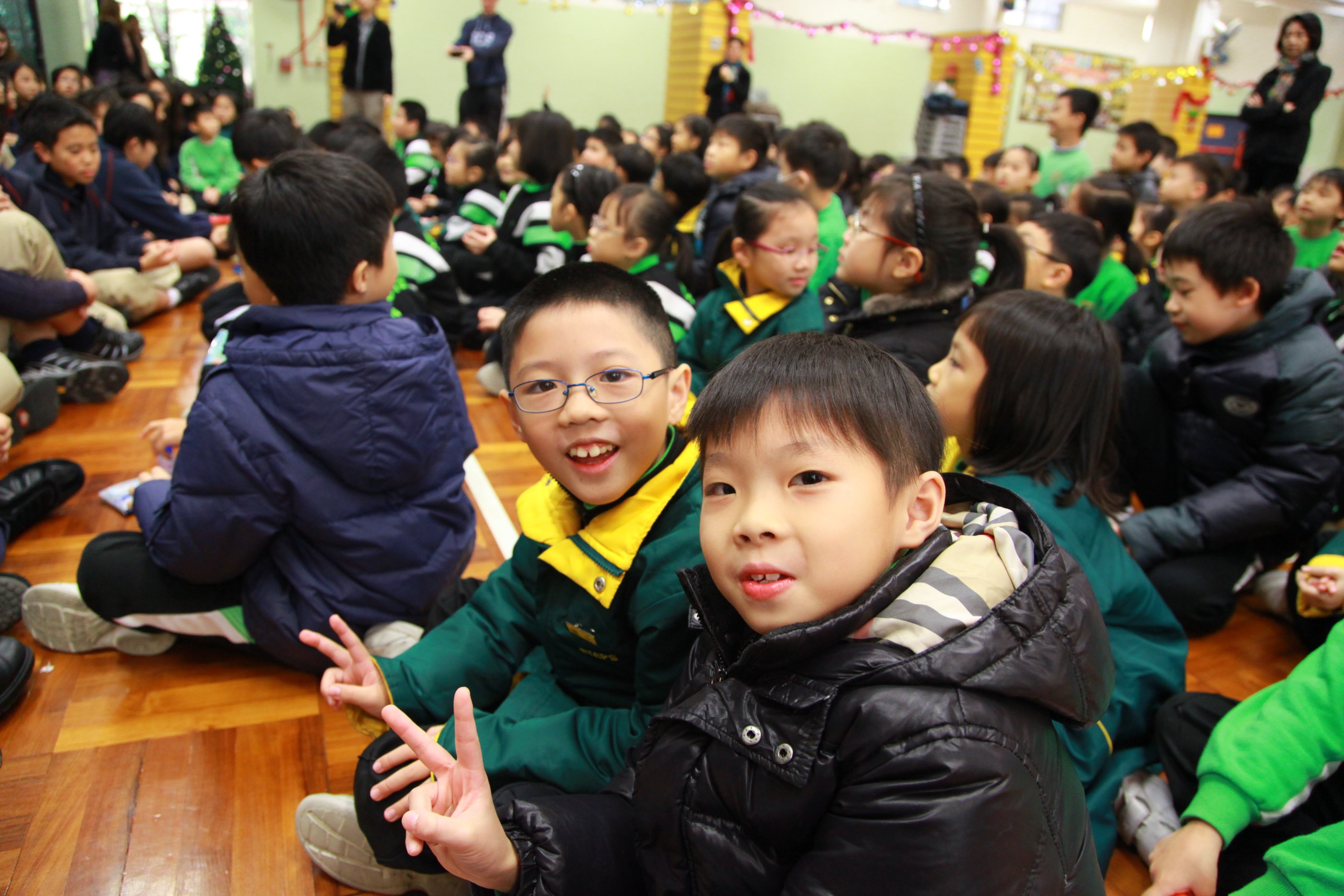 Let's enjoy shared reading!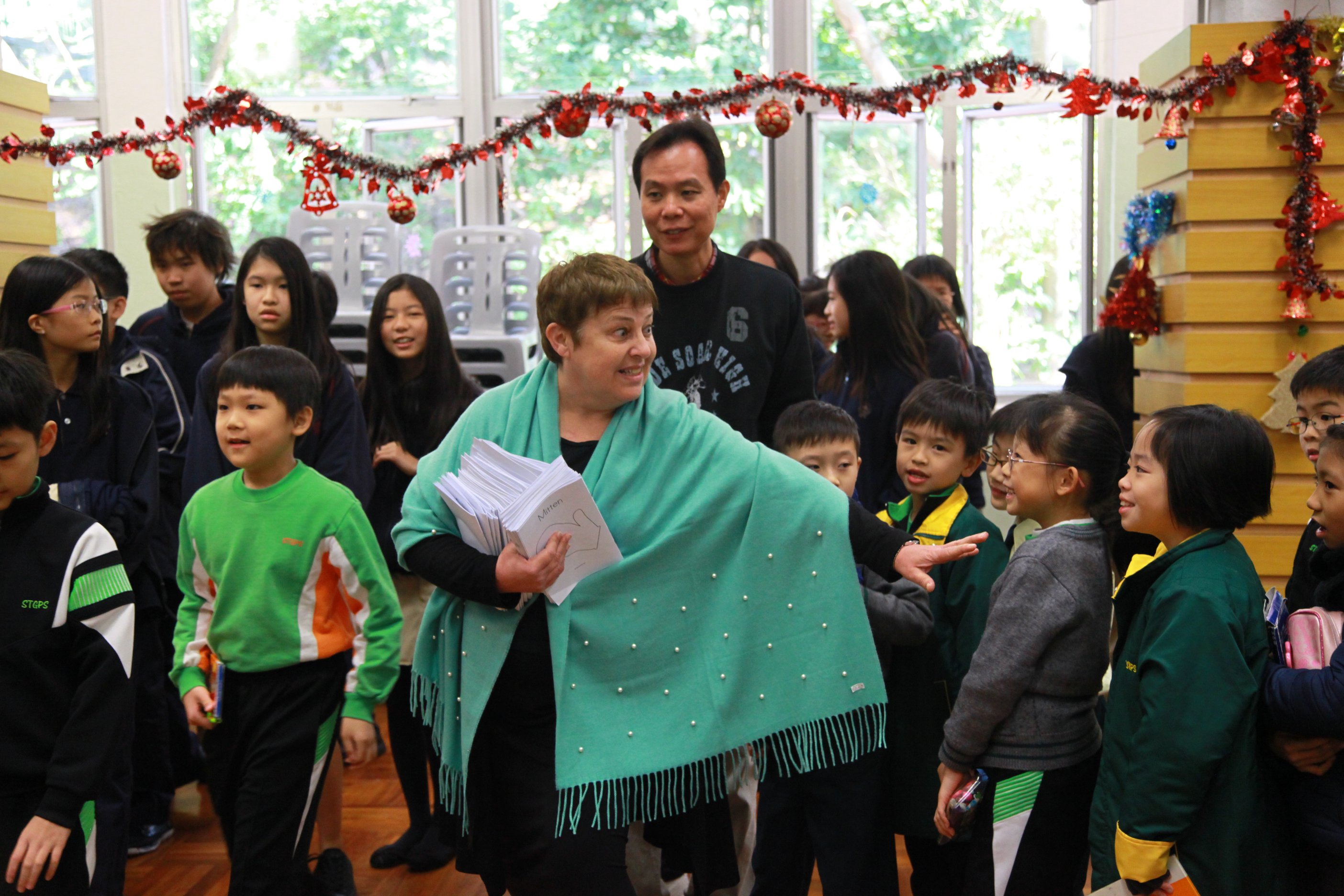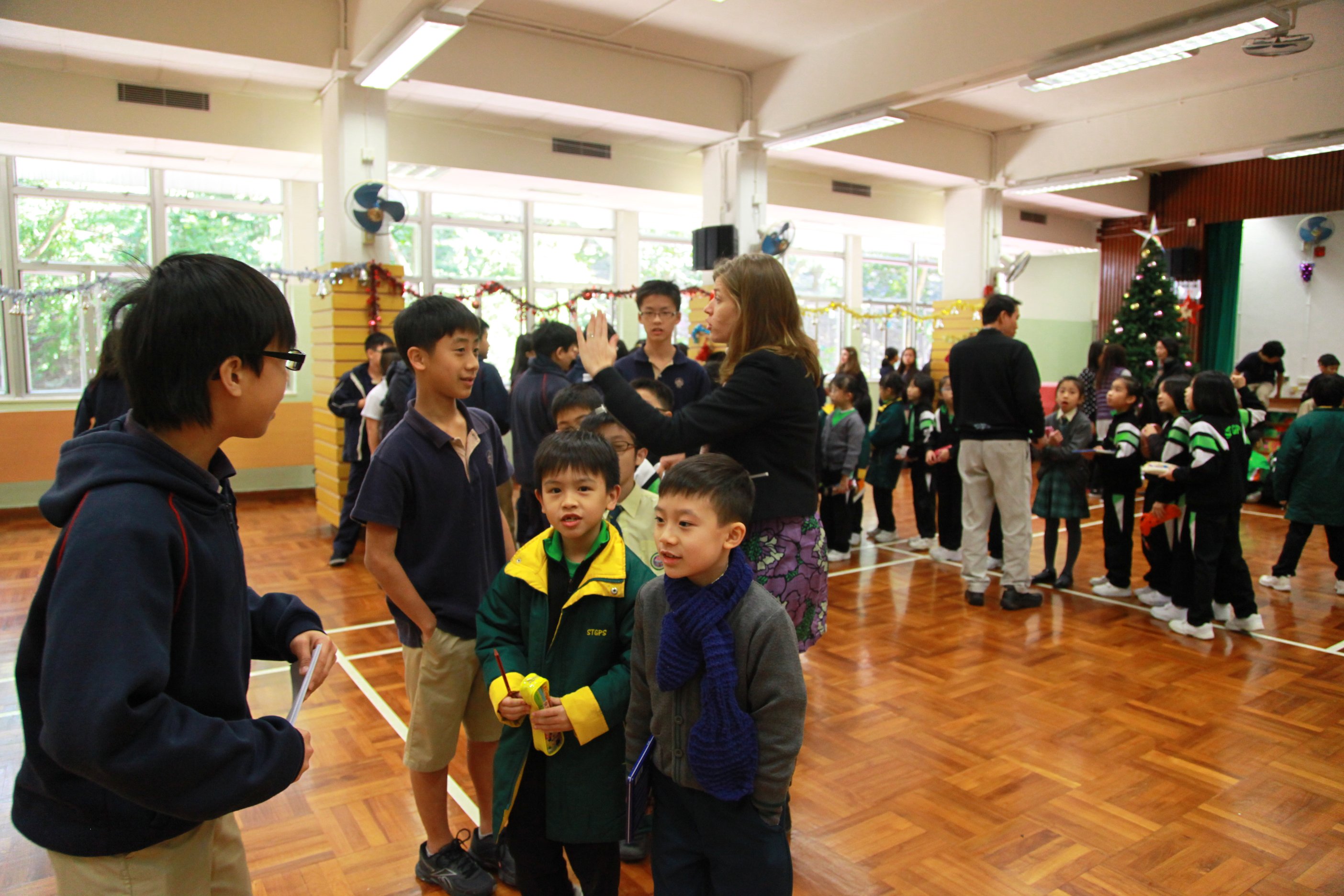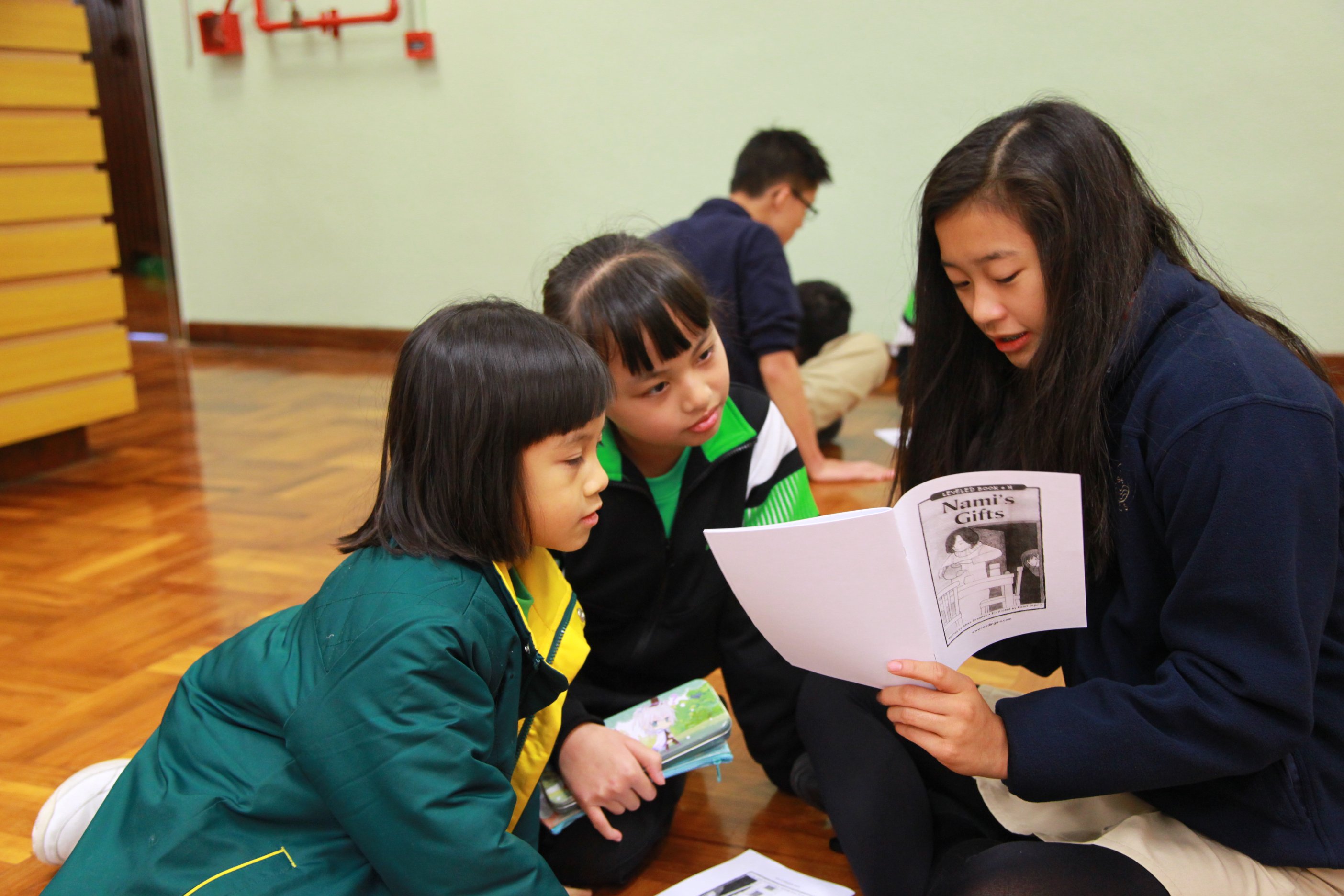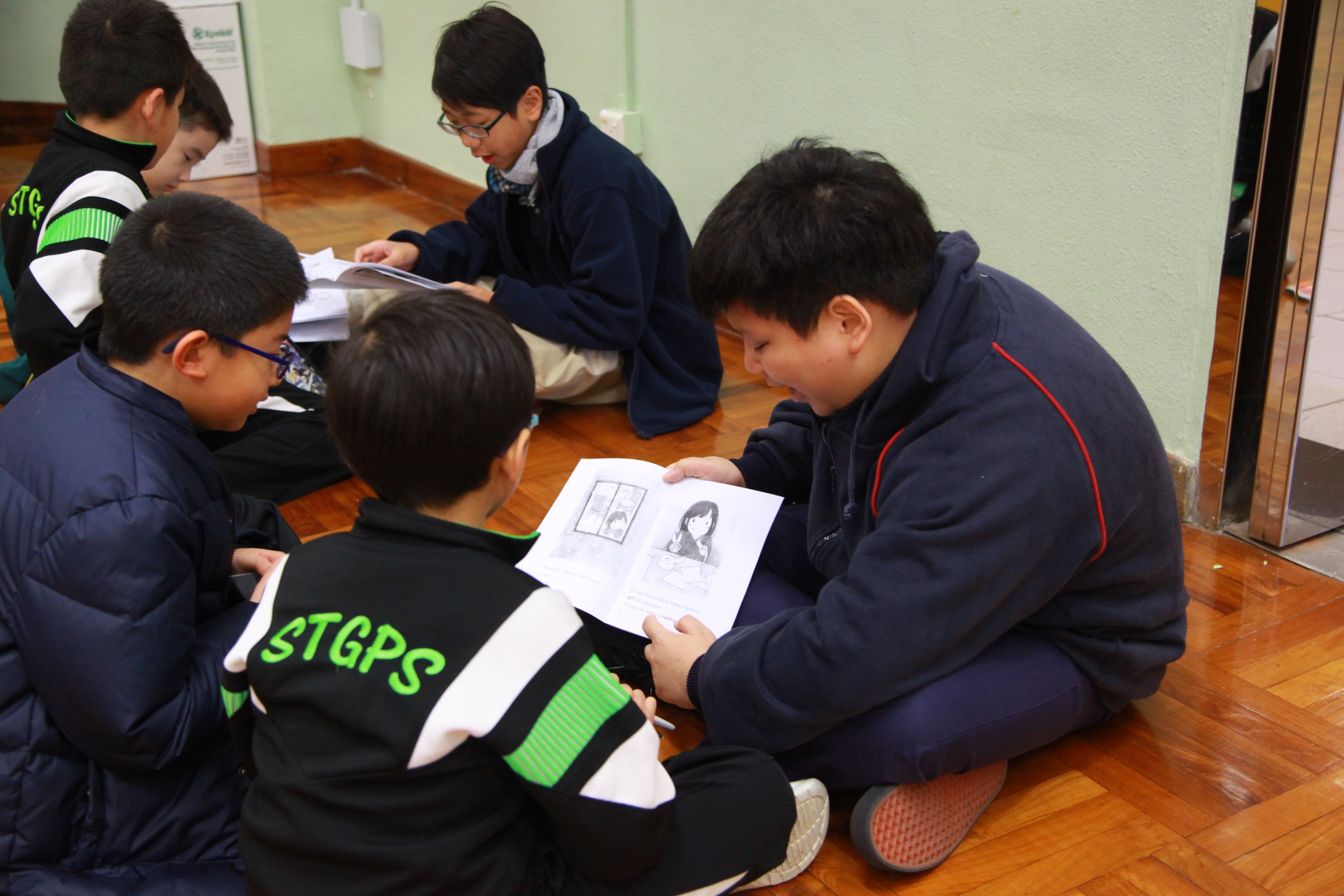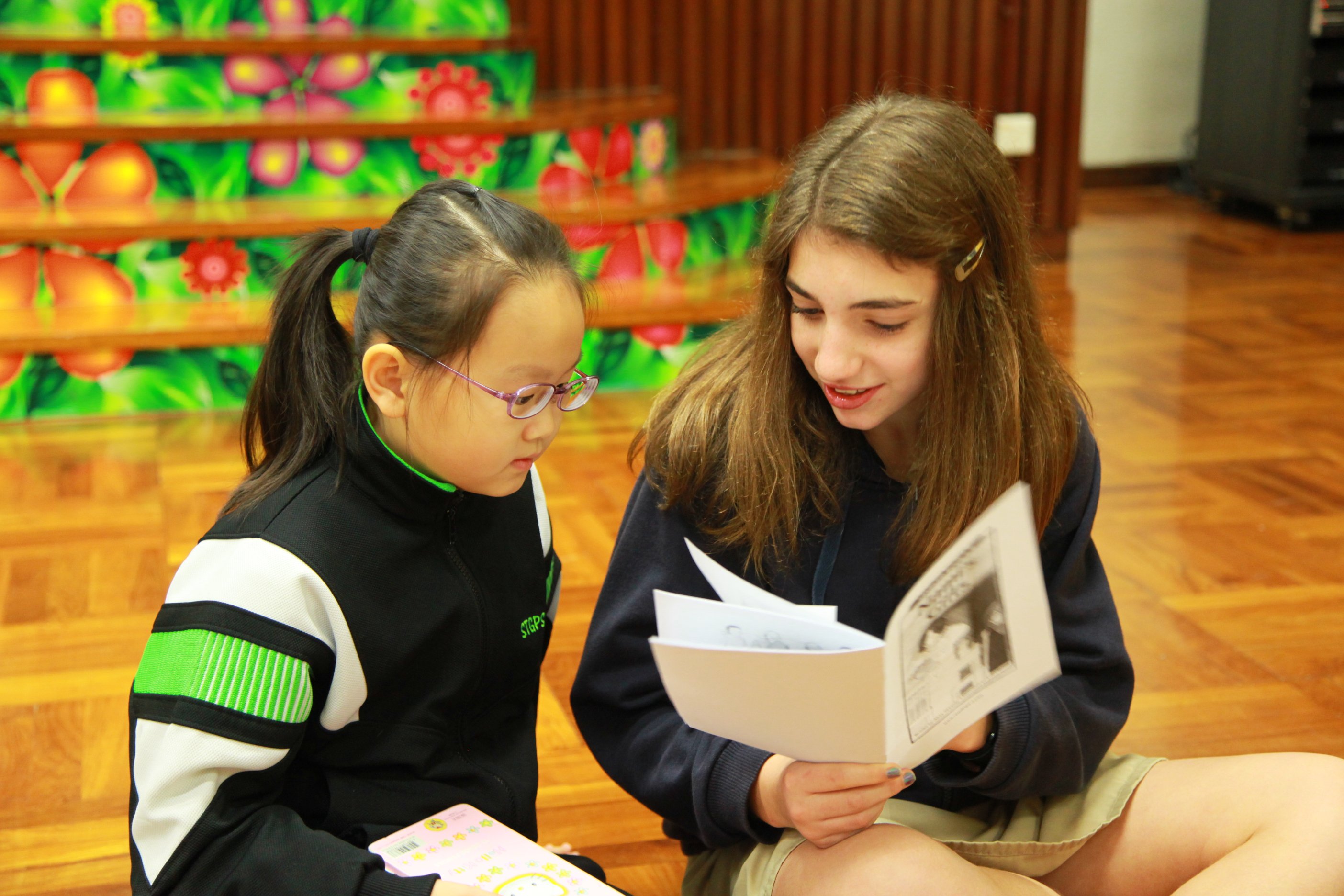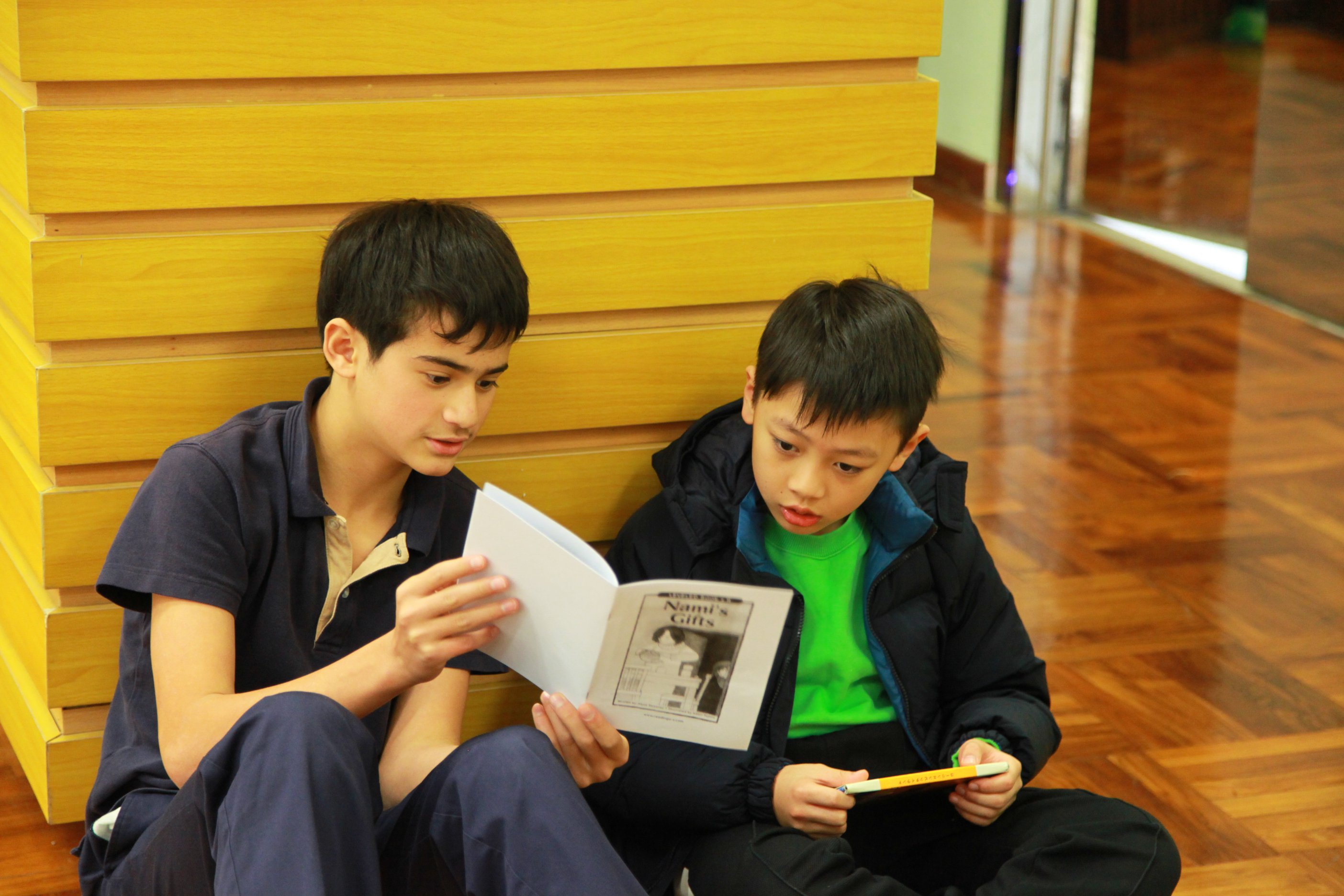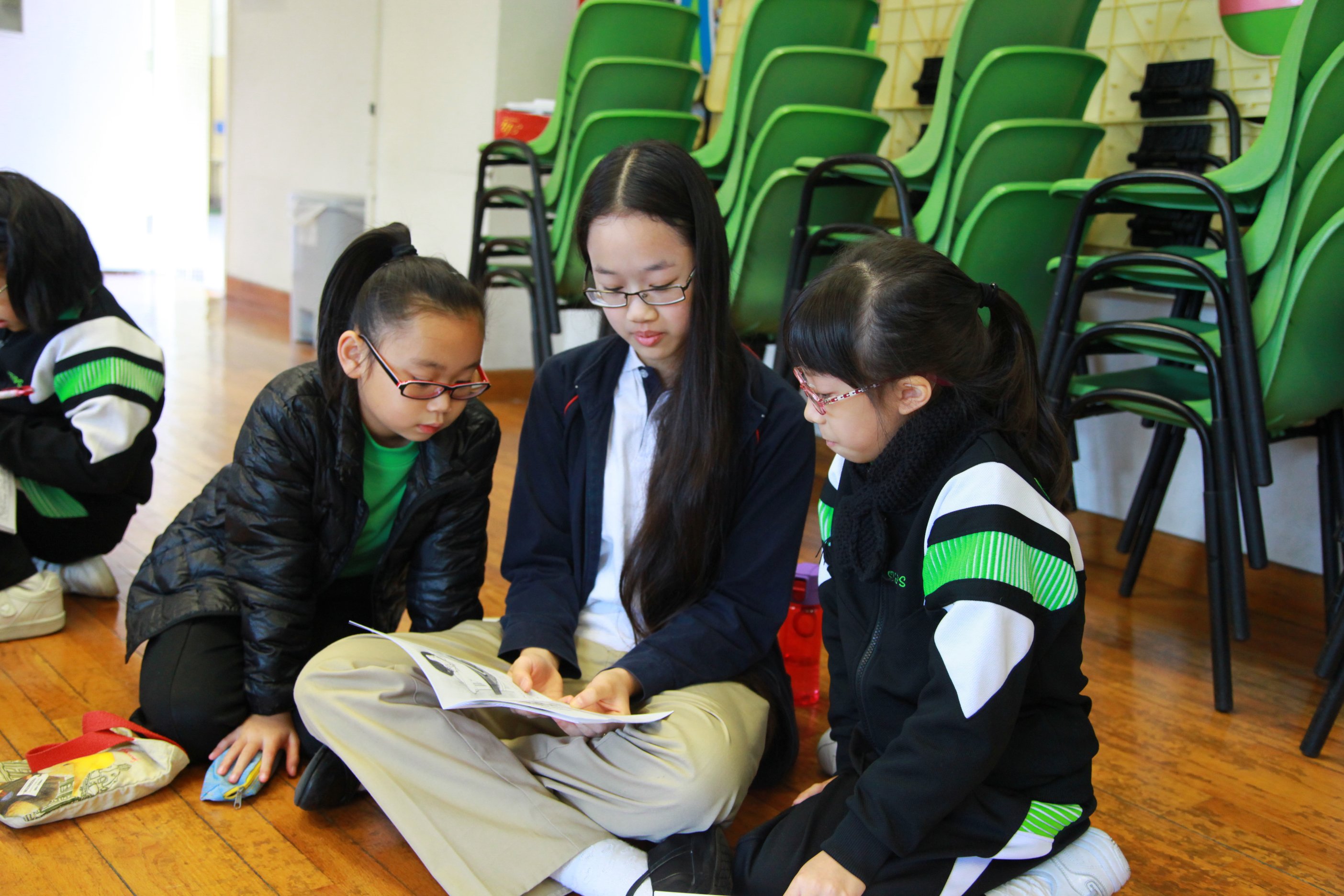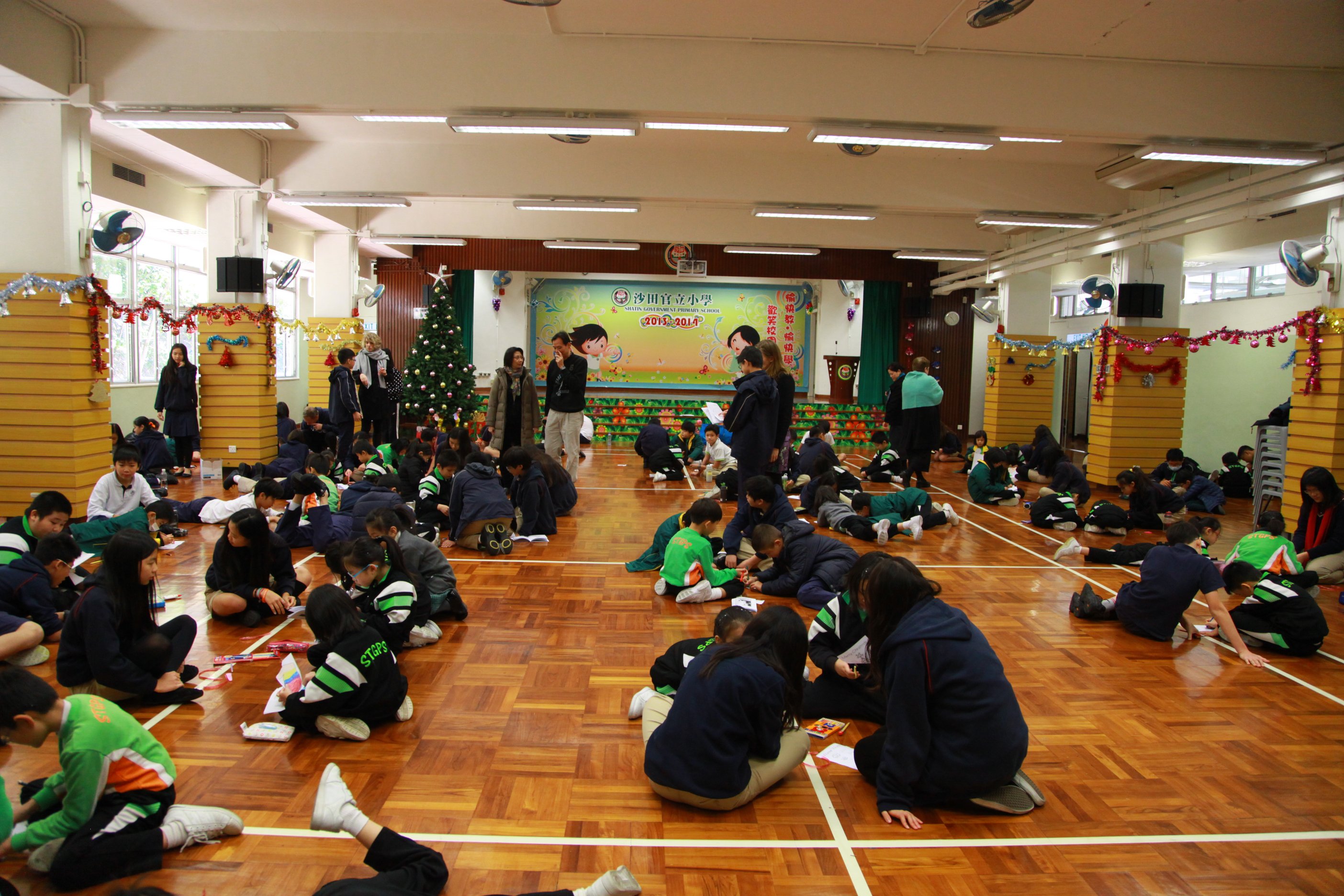 Let's decorate the hall with our mittens!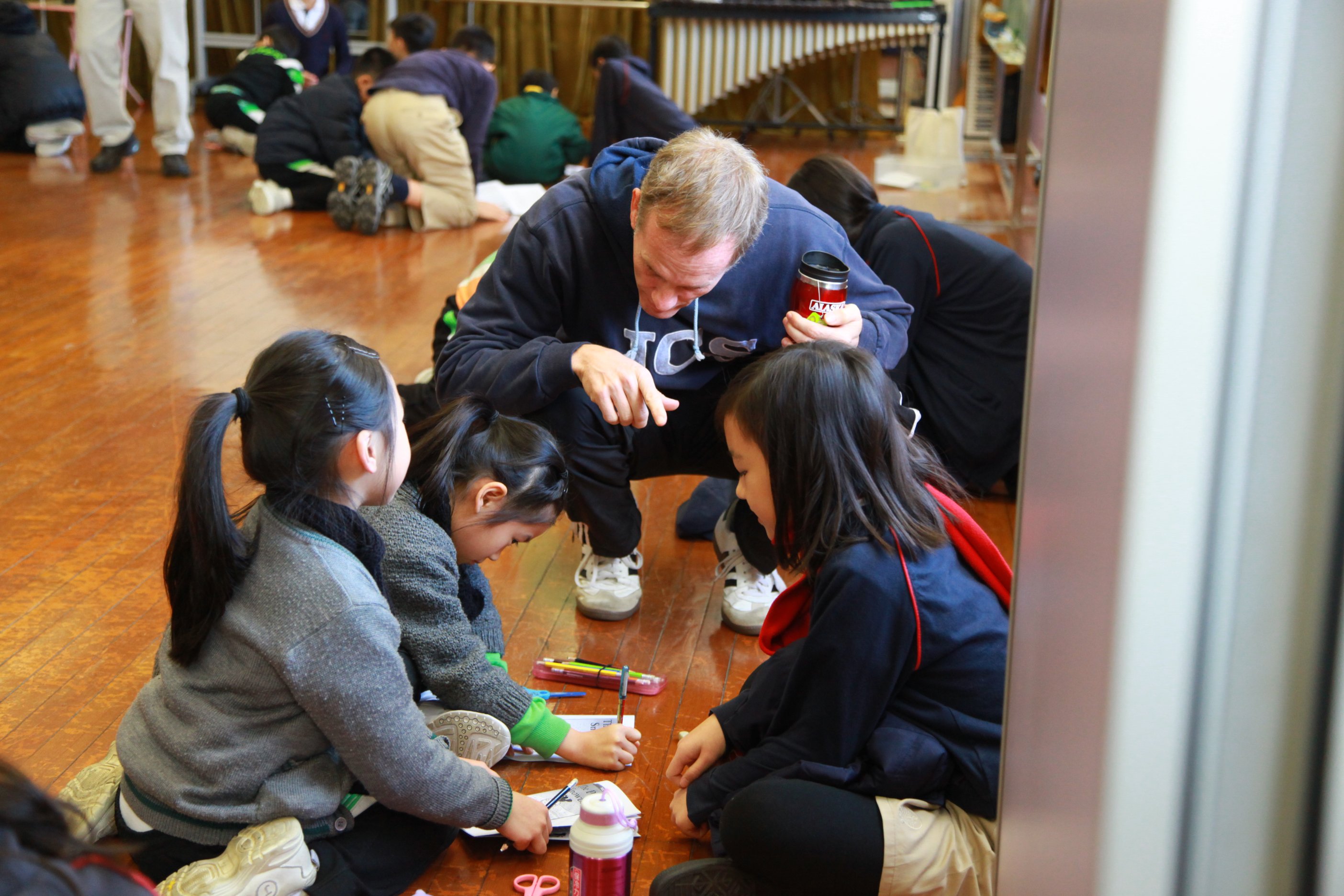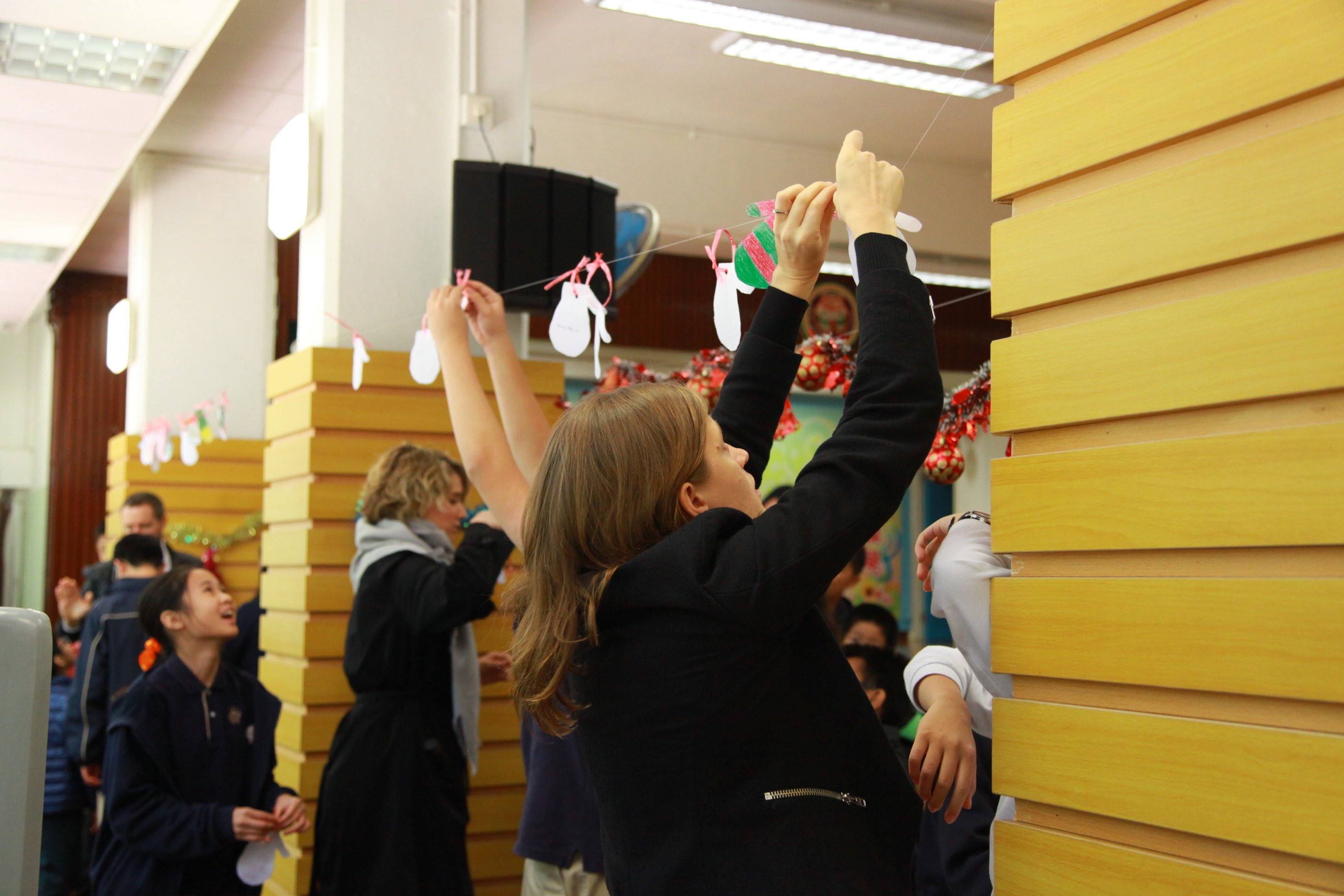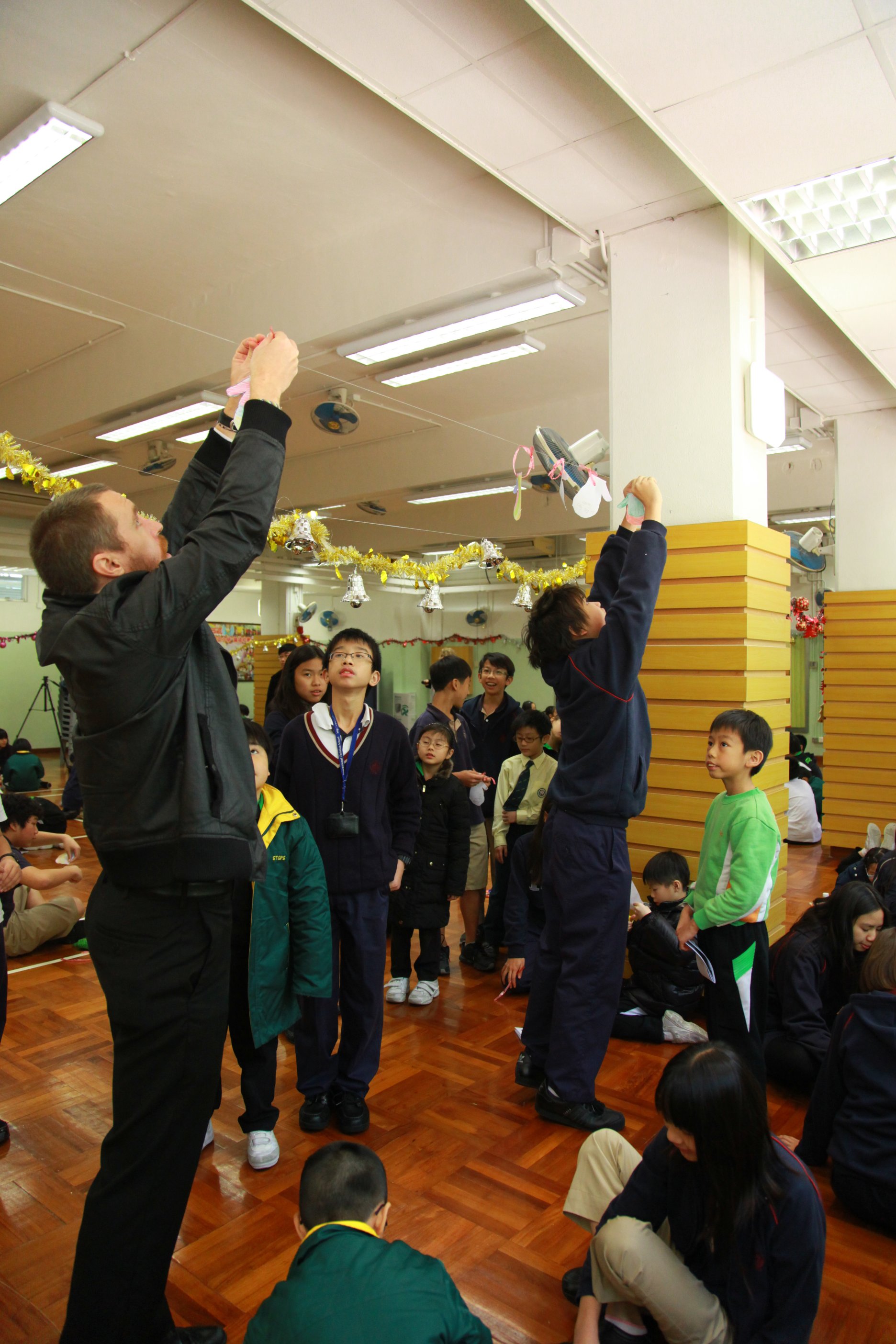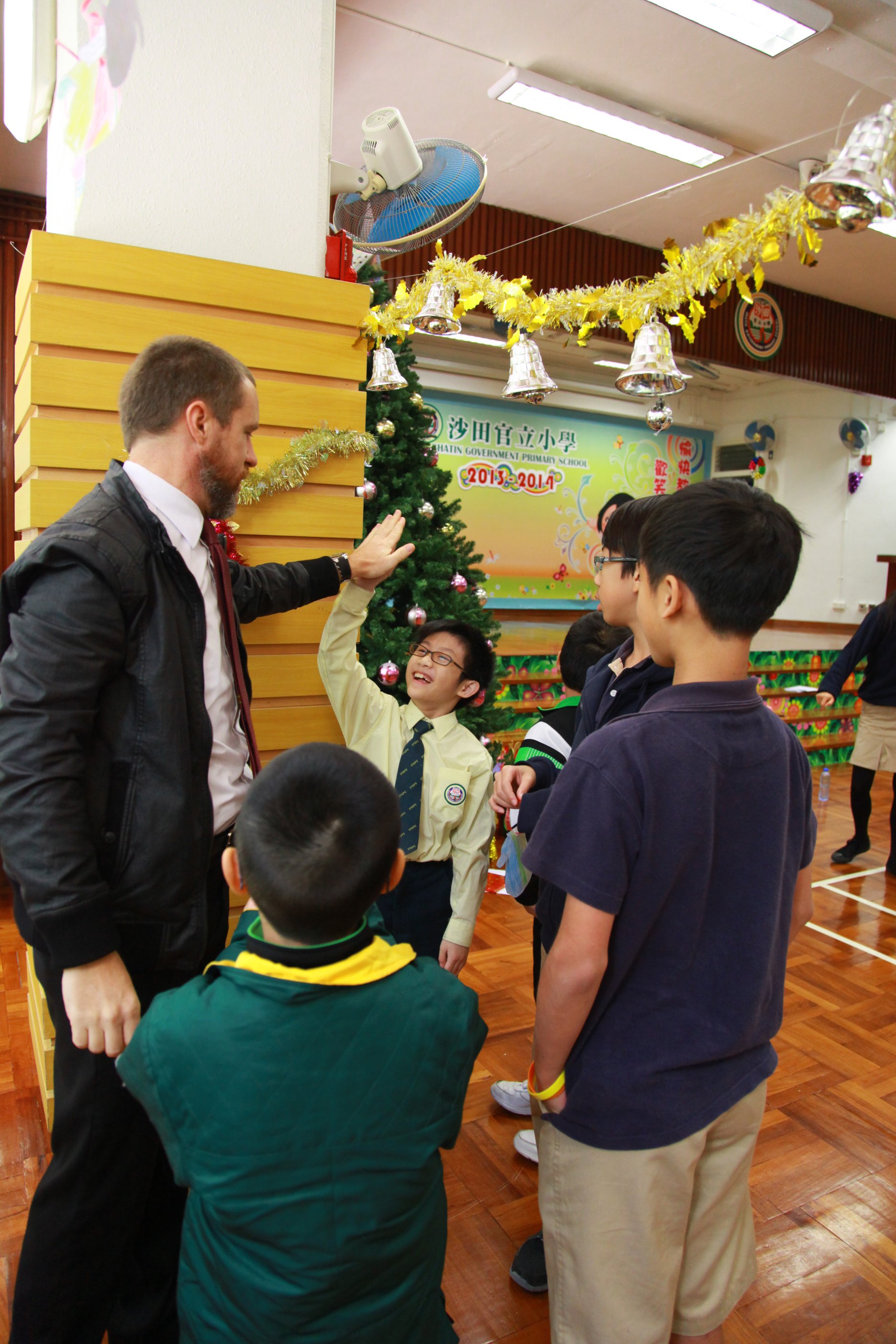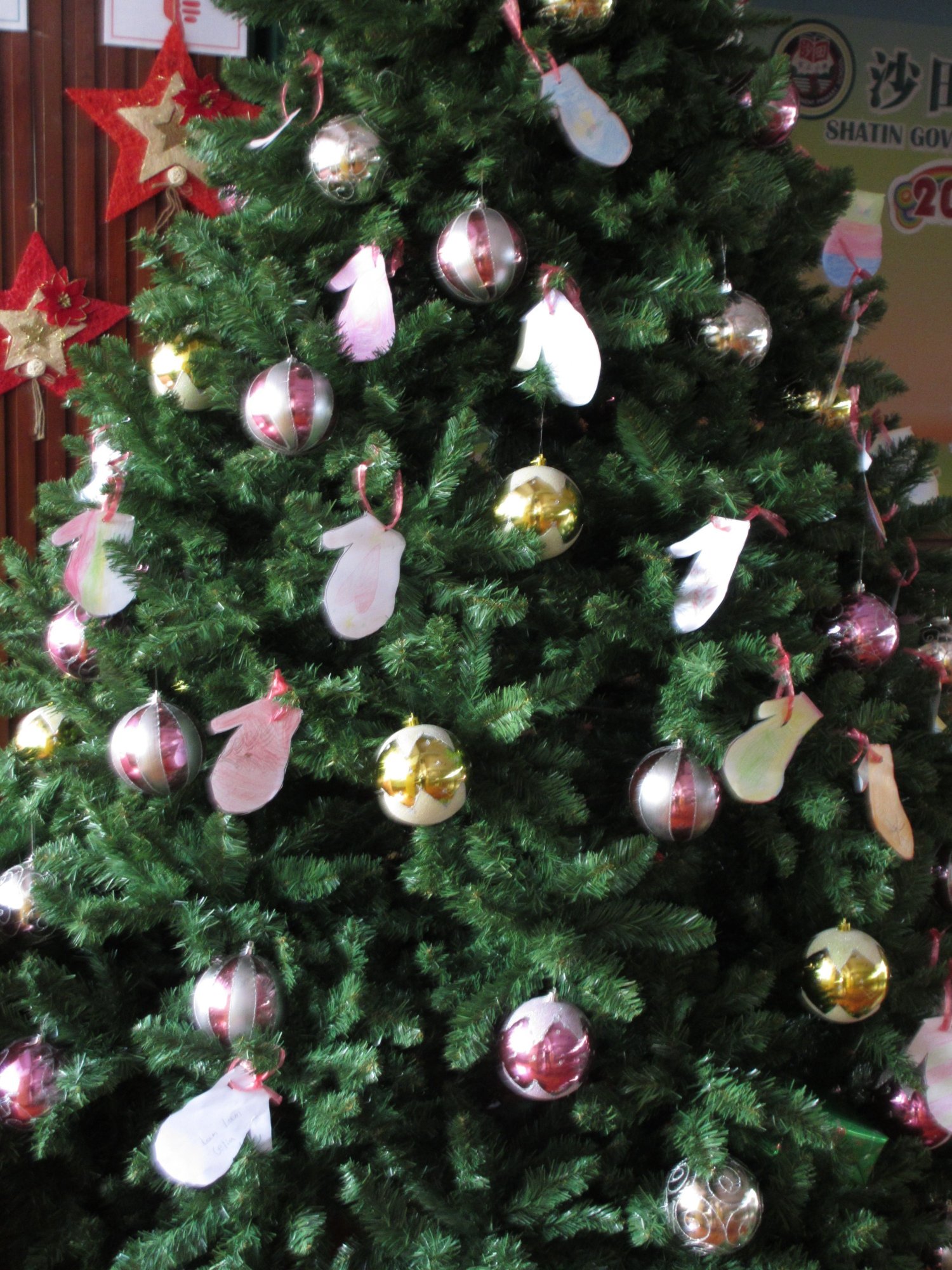 Let's play the game!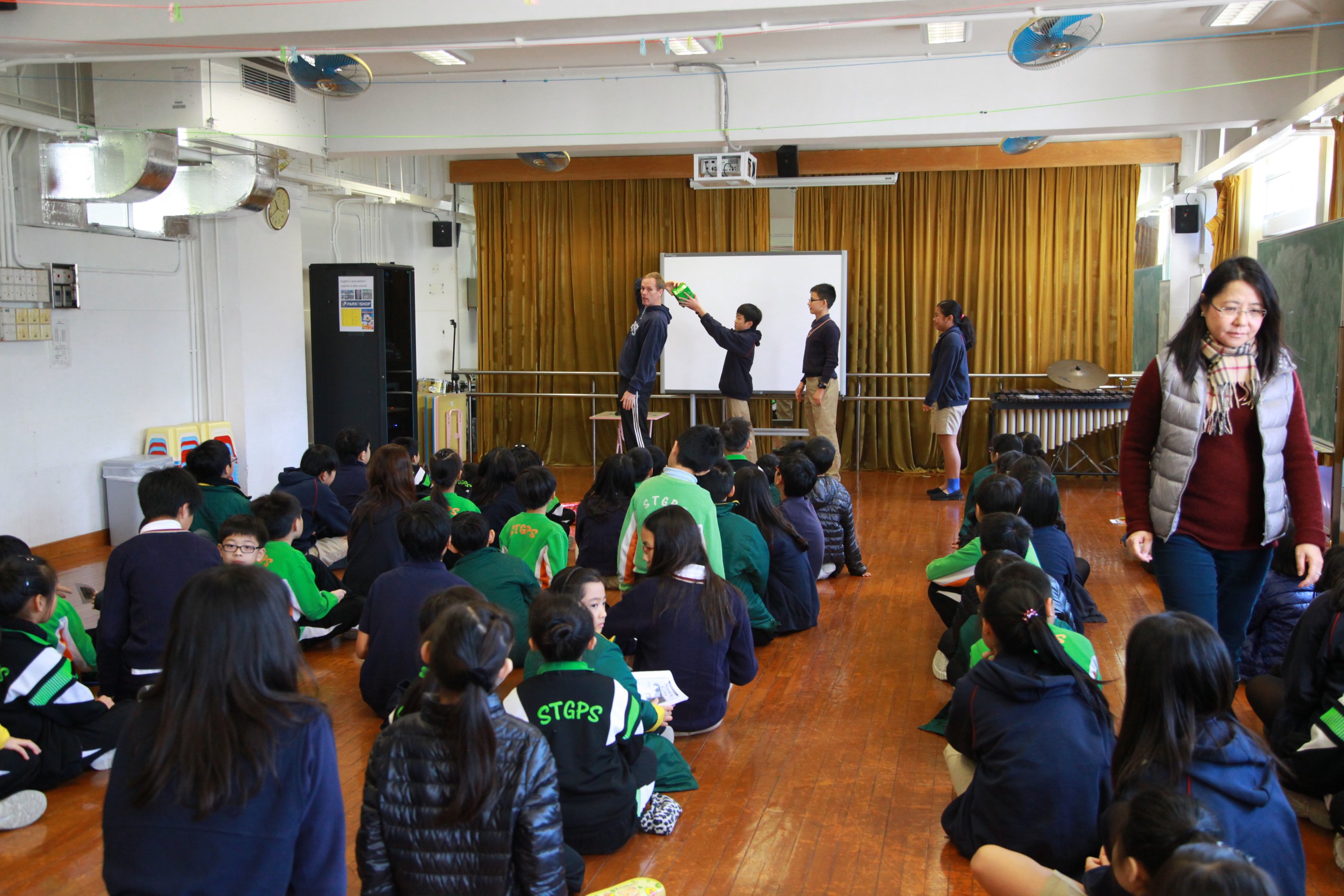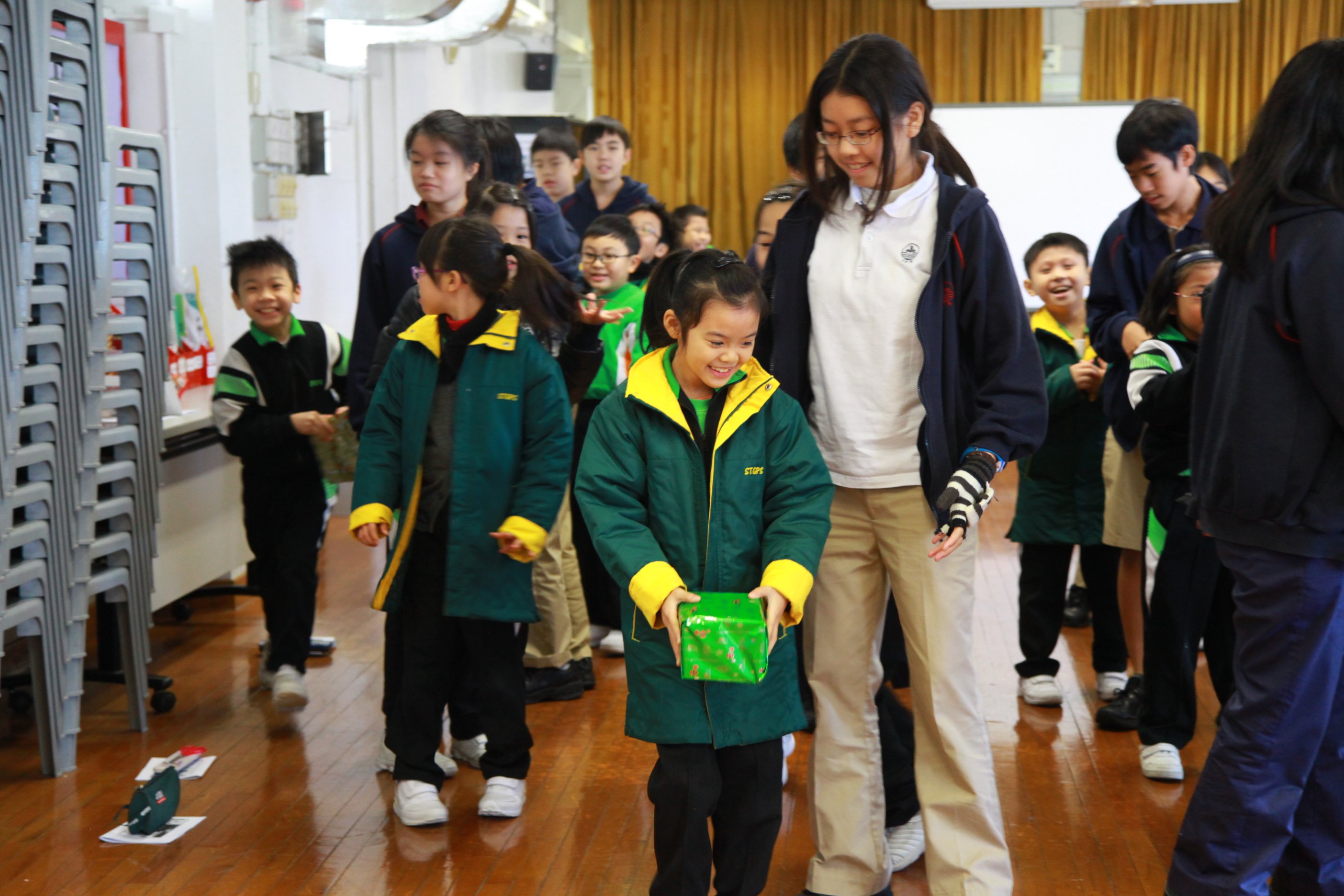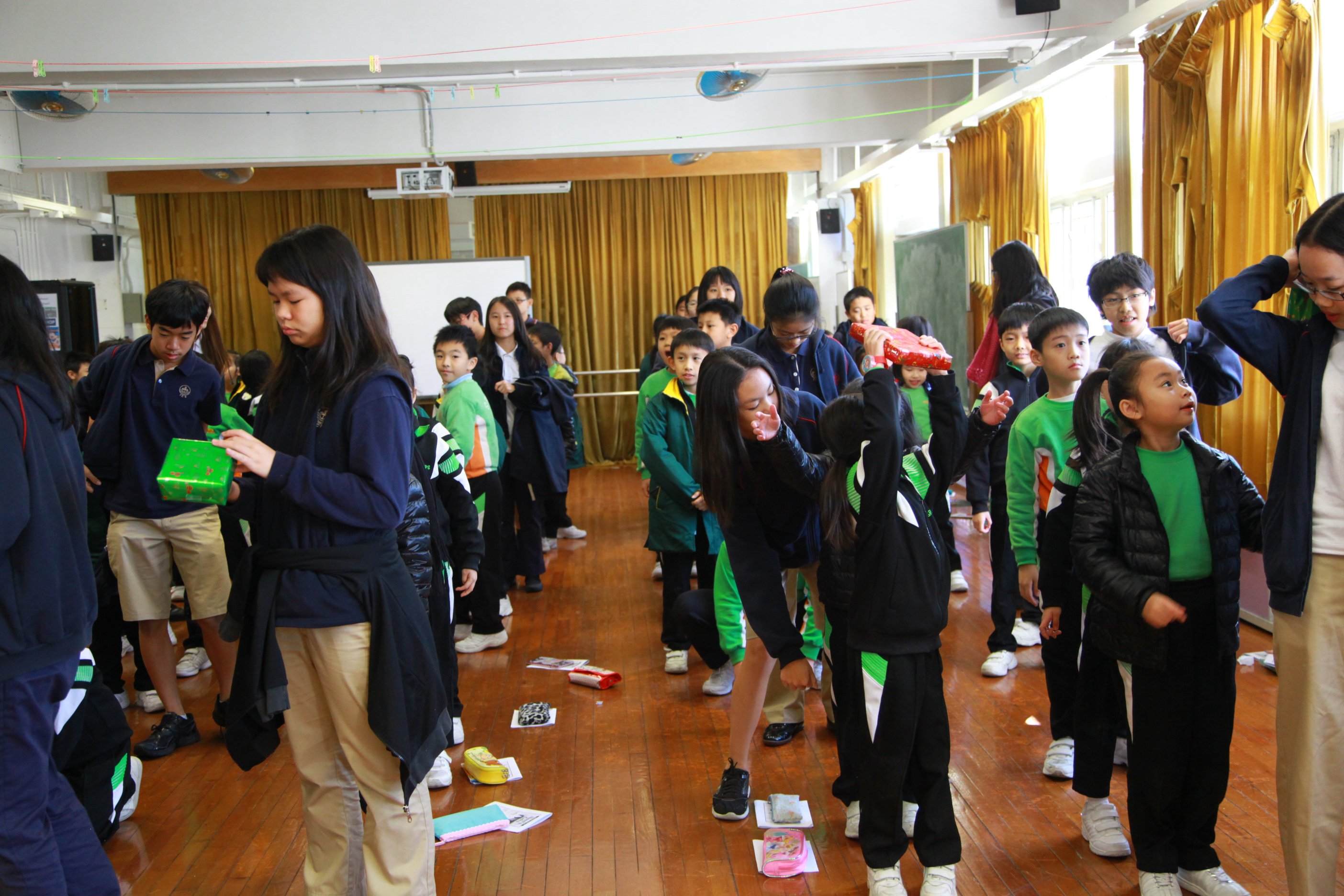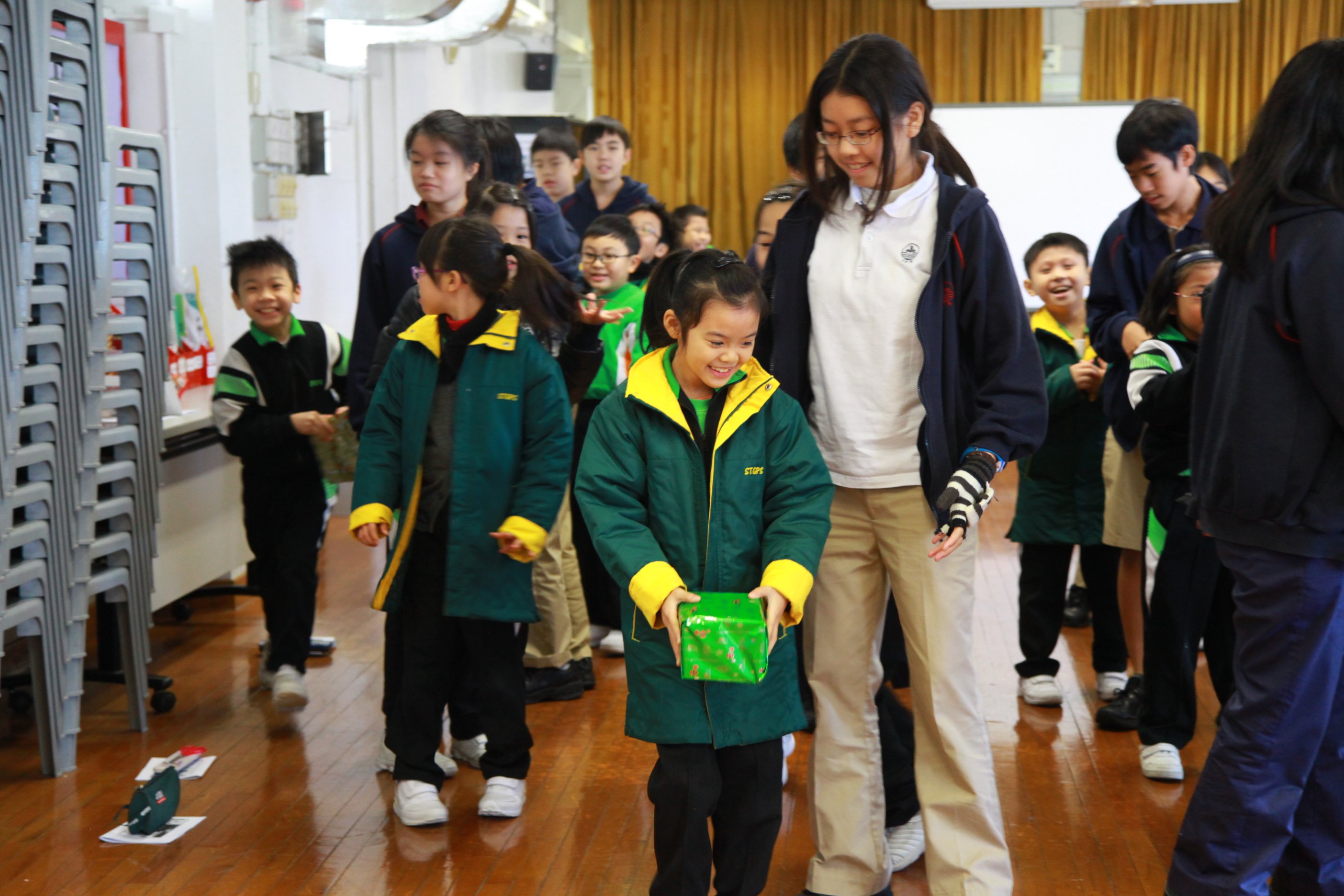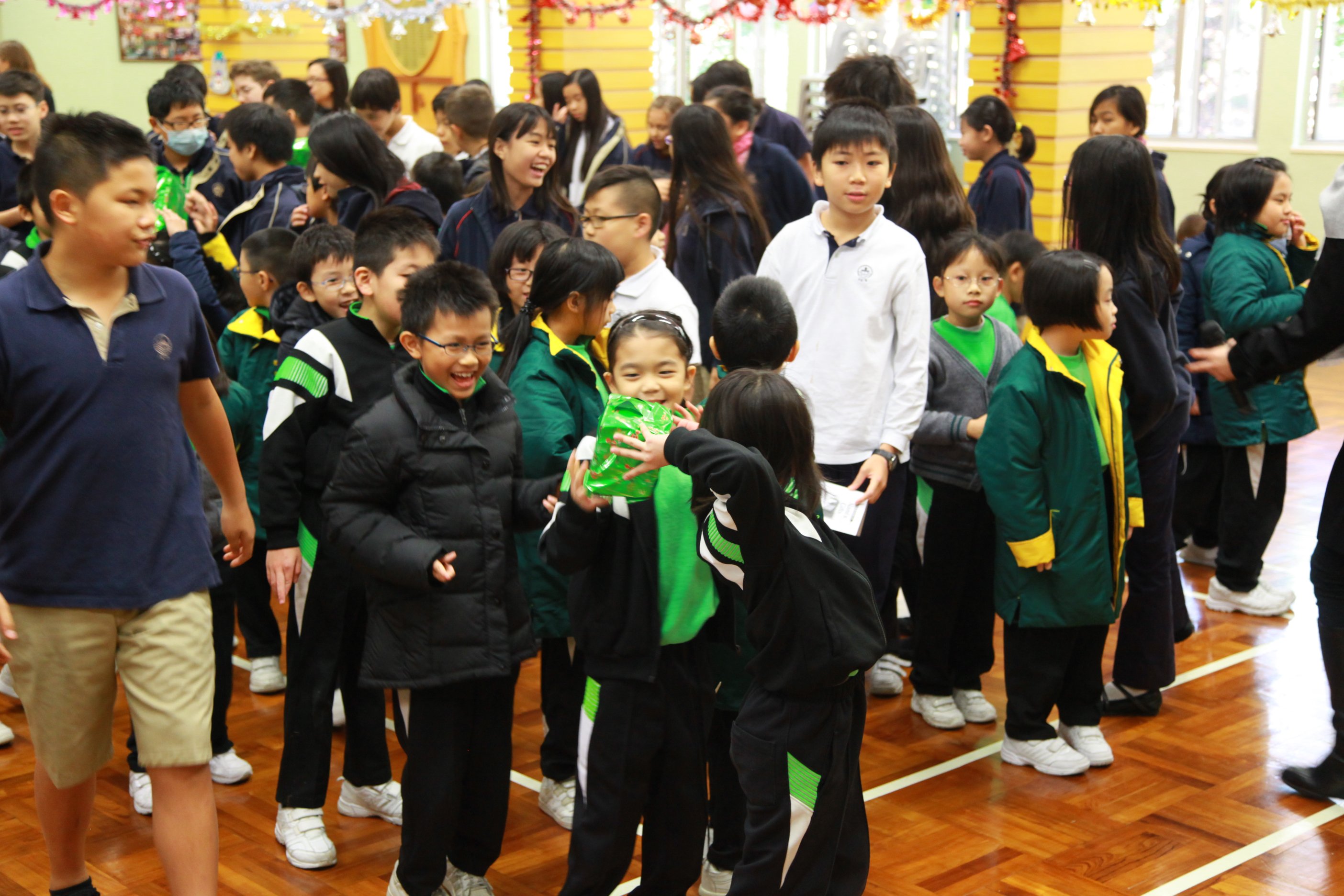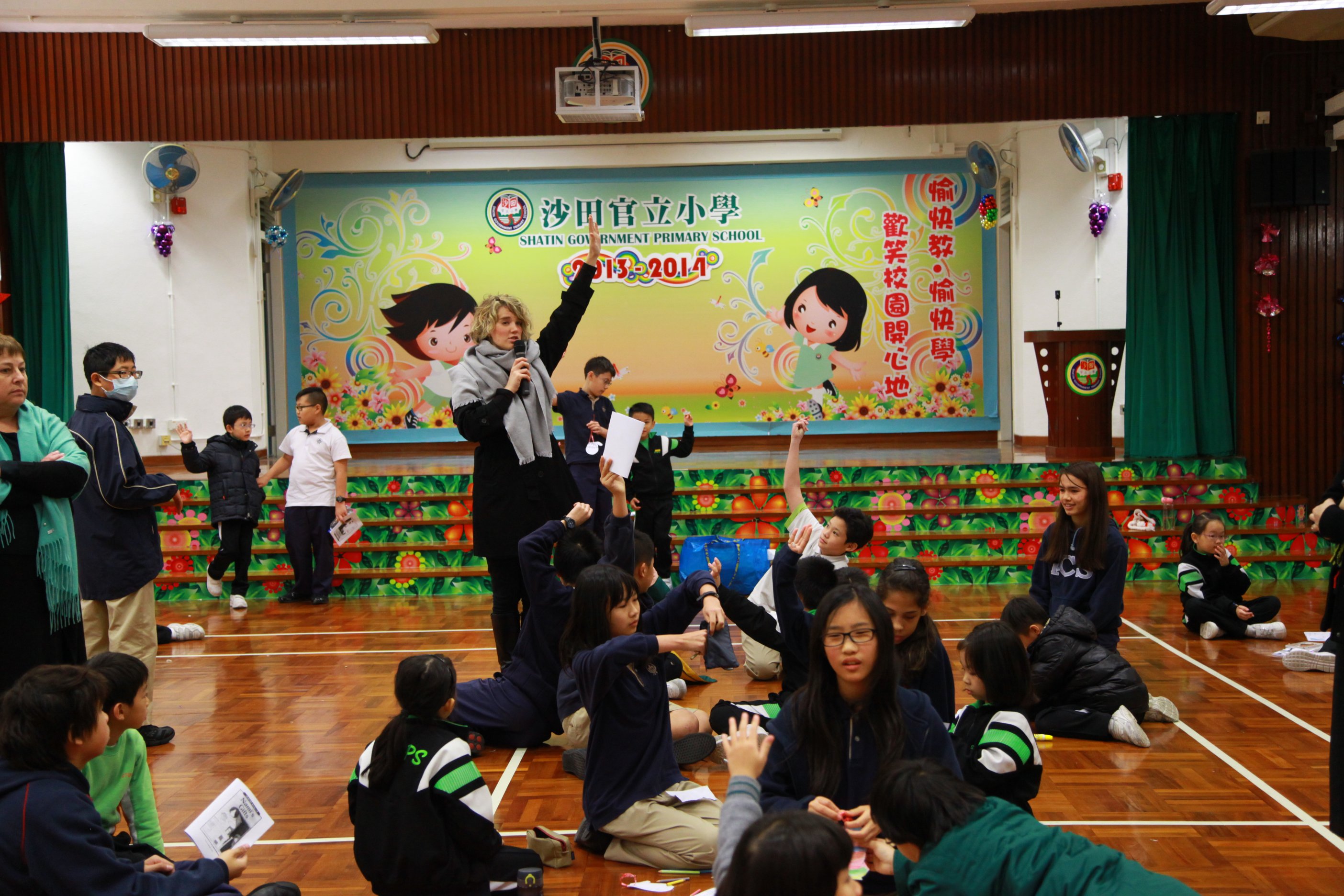 Let's chat together!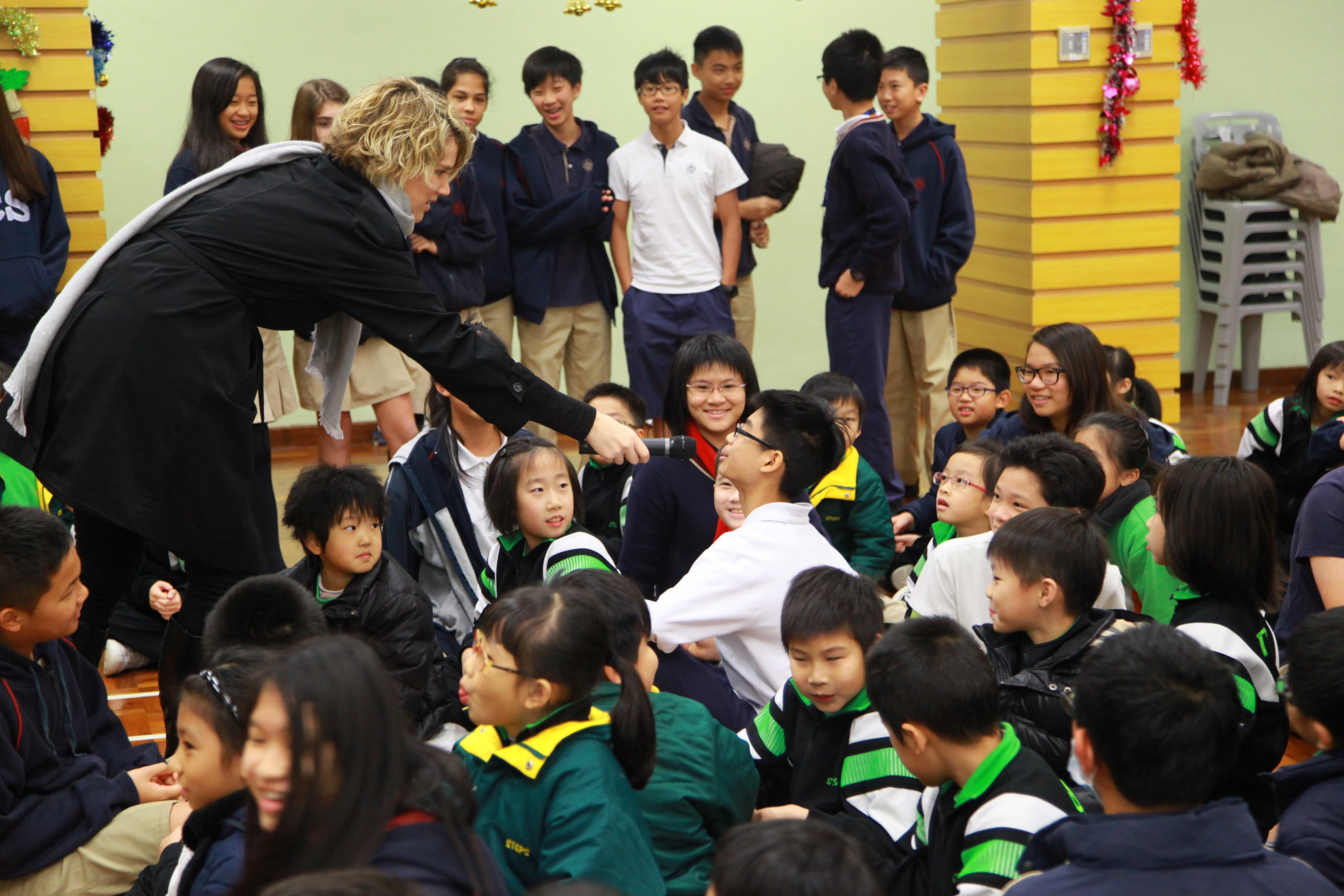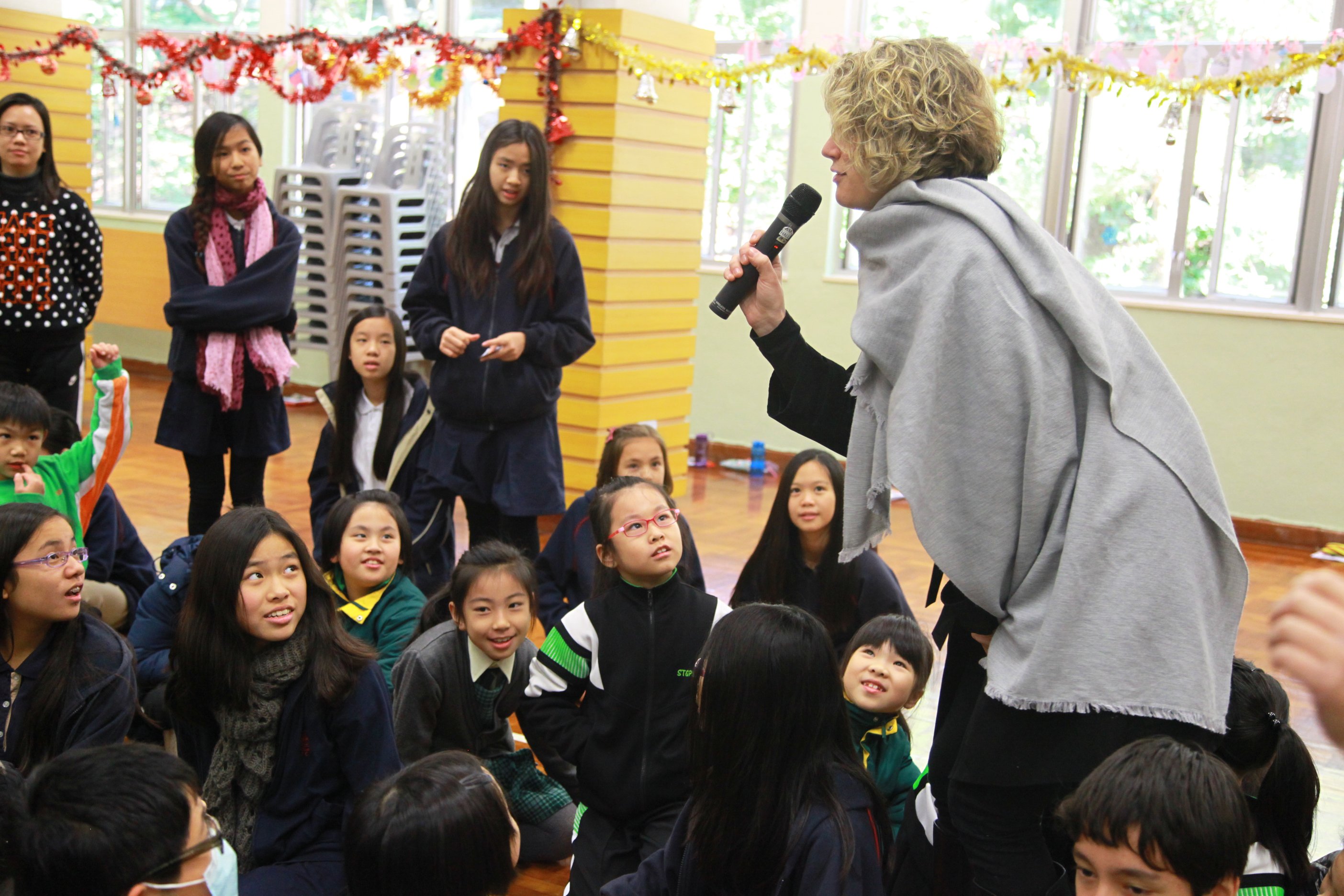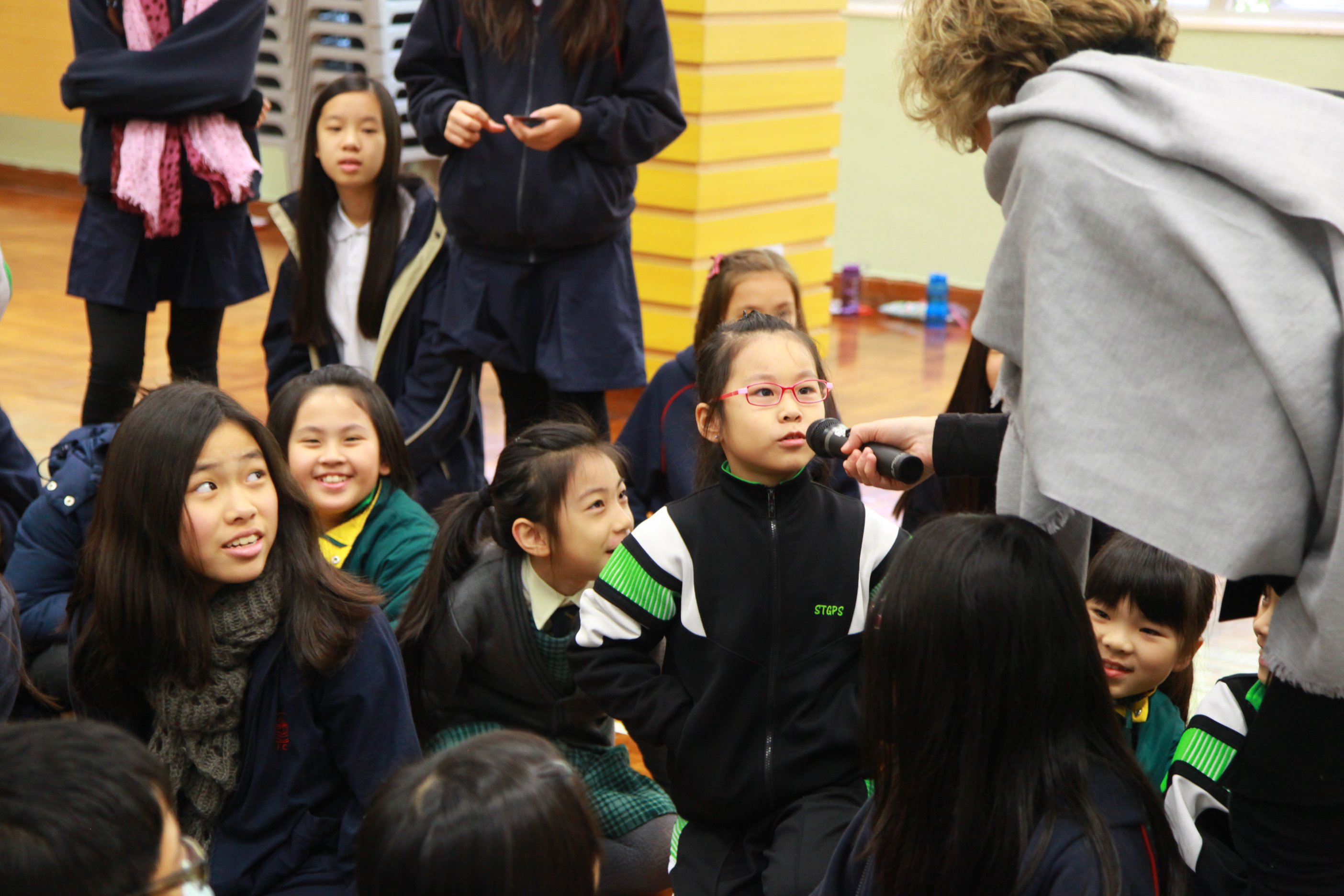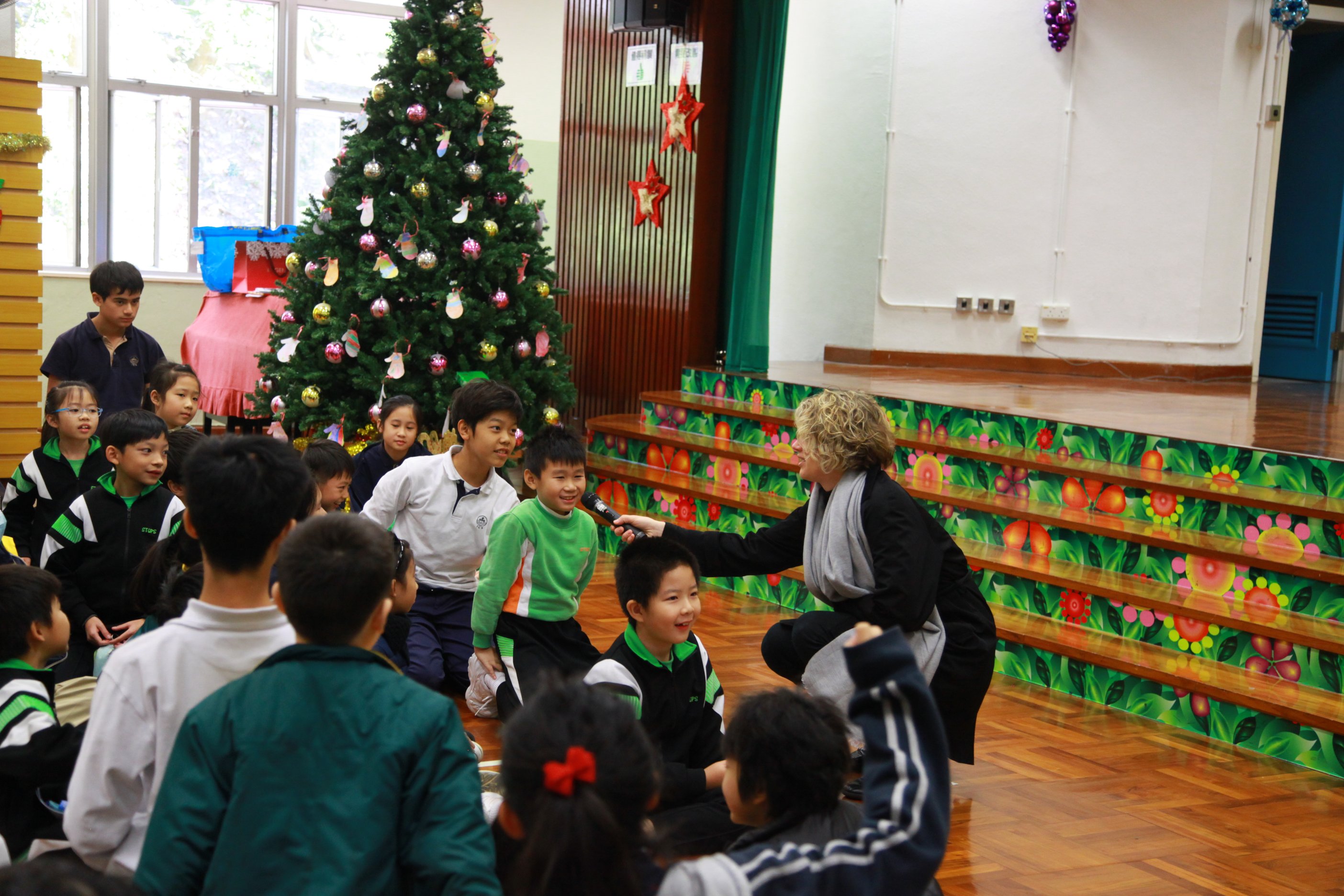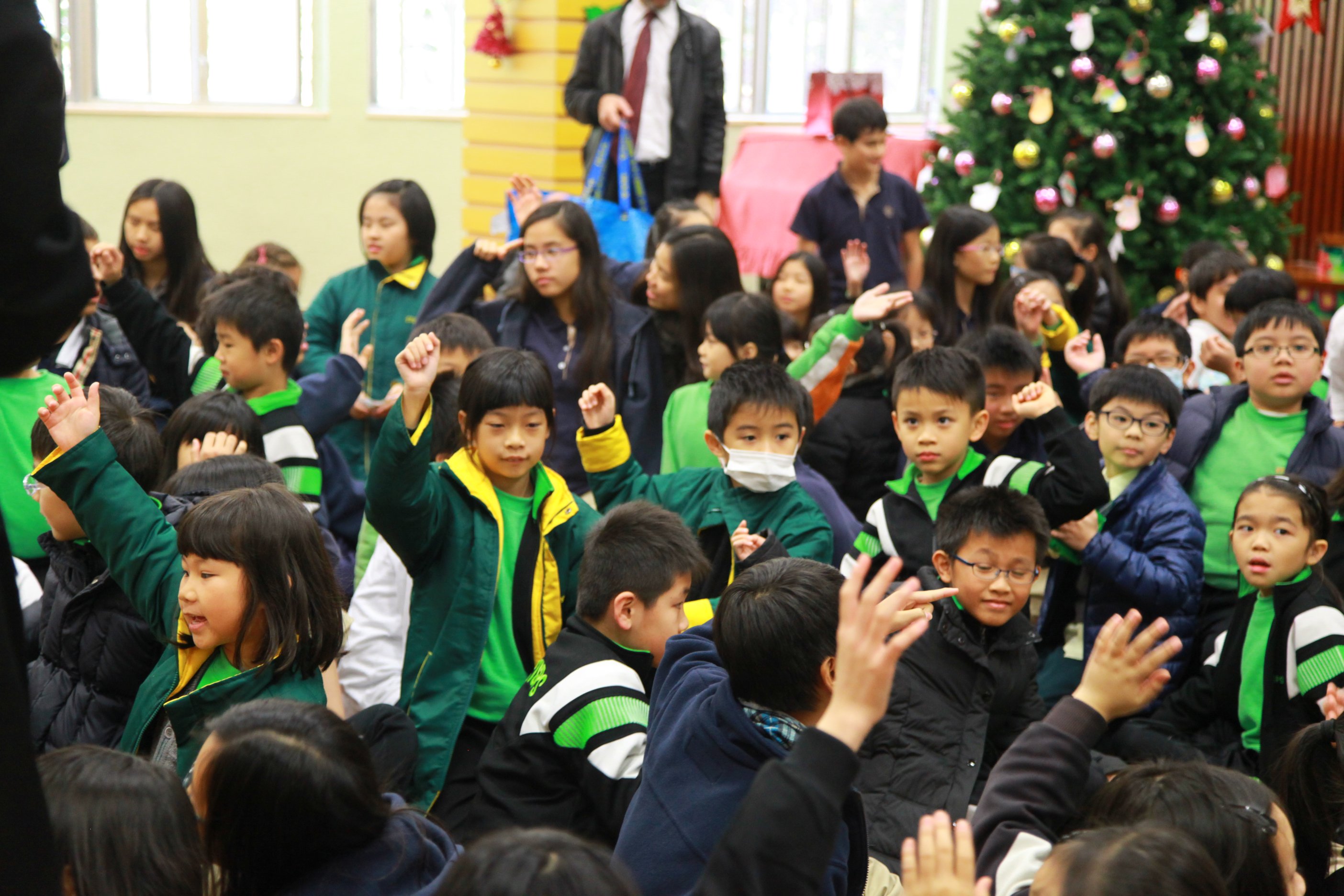 Let's sing a Christmas song!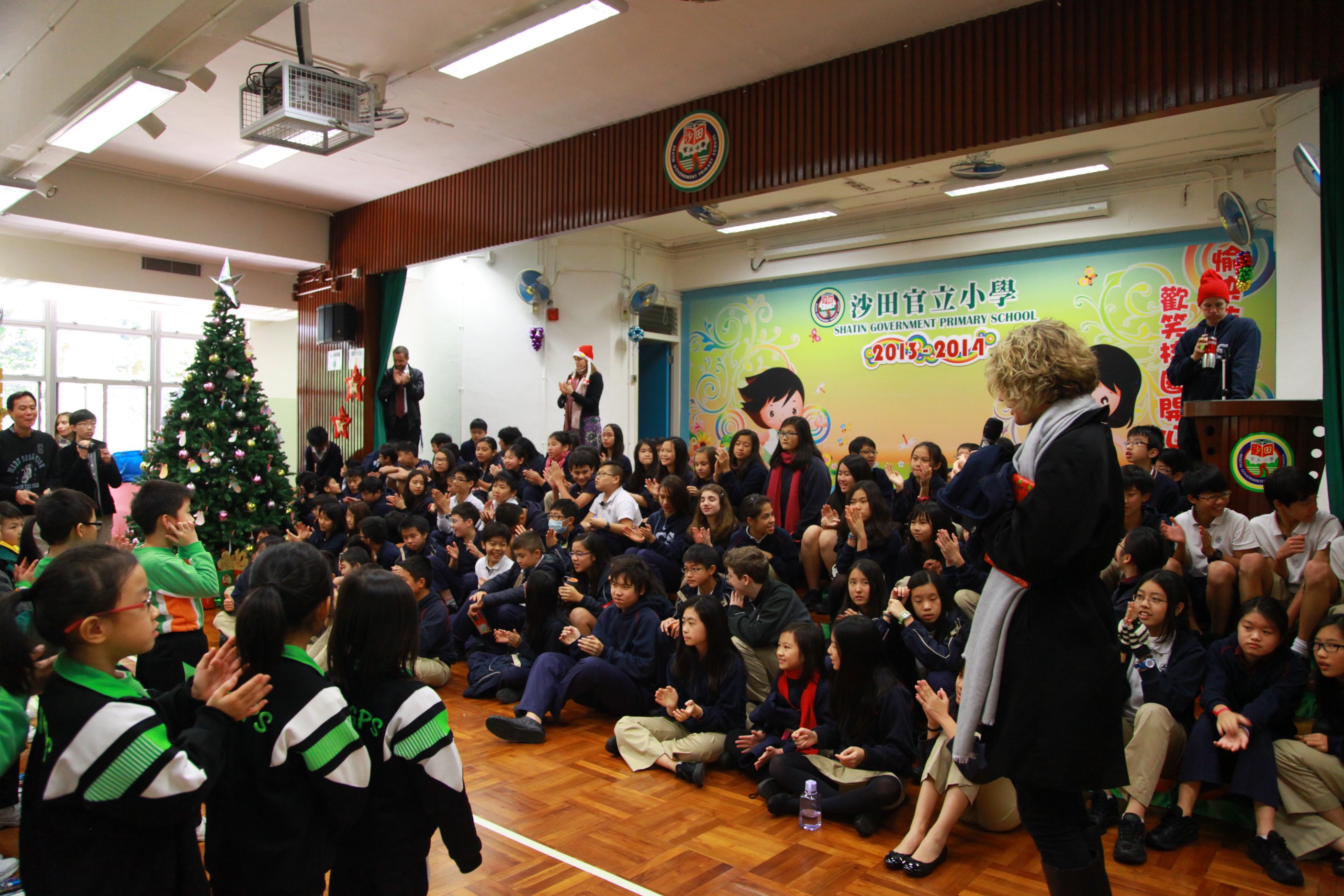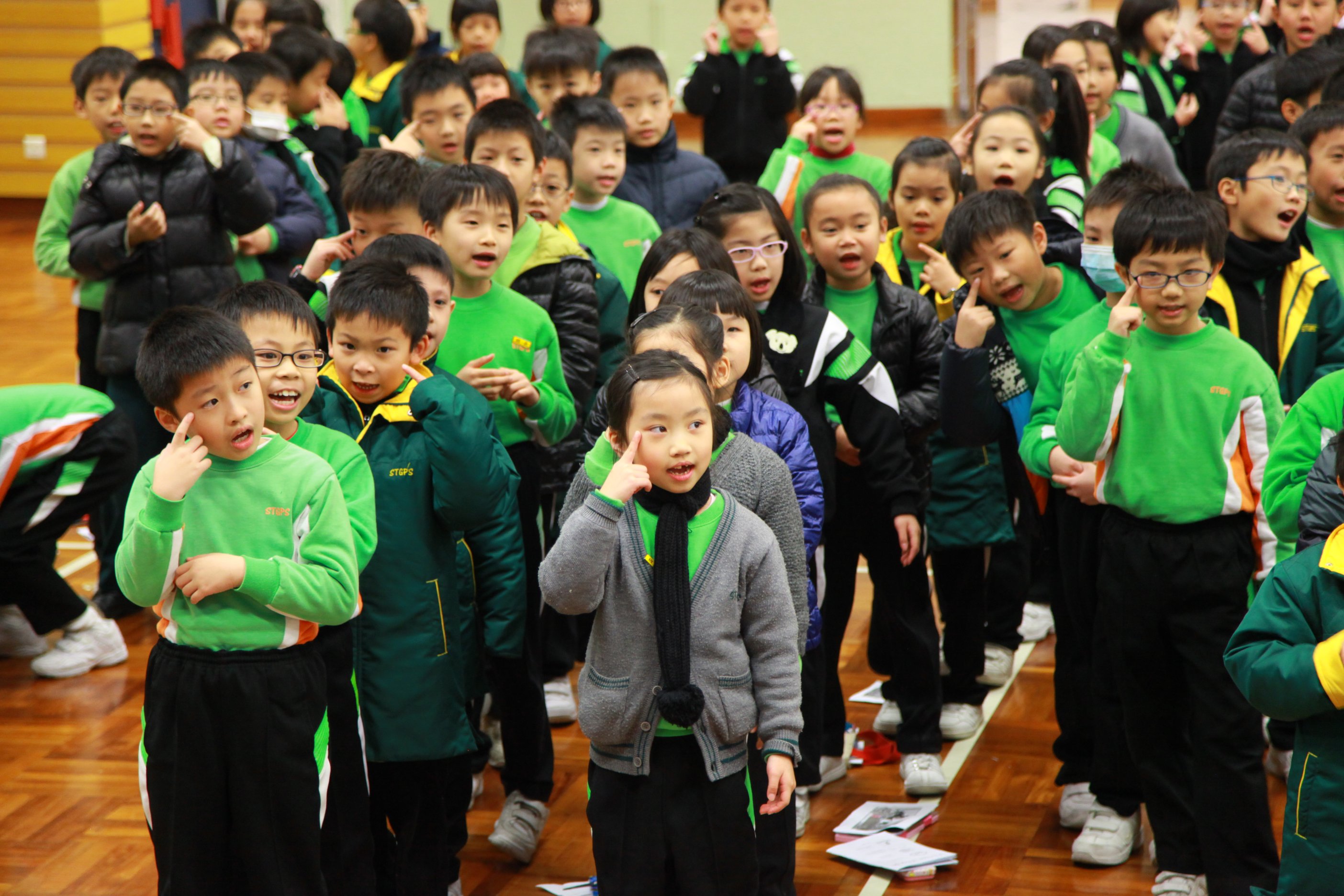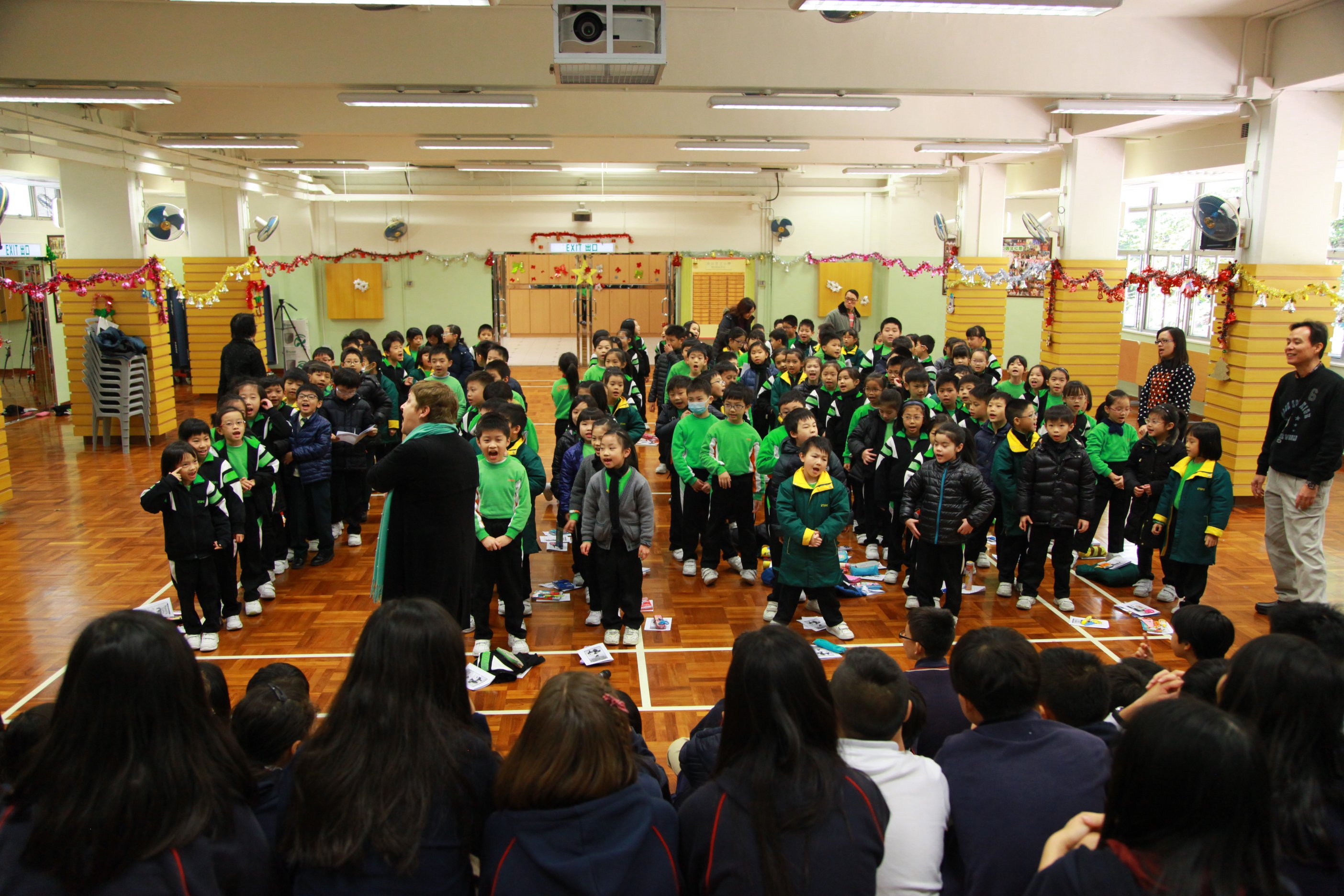 A nice present from ICS!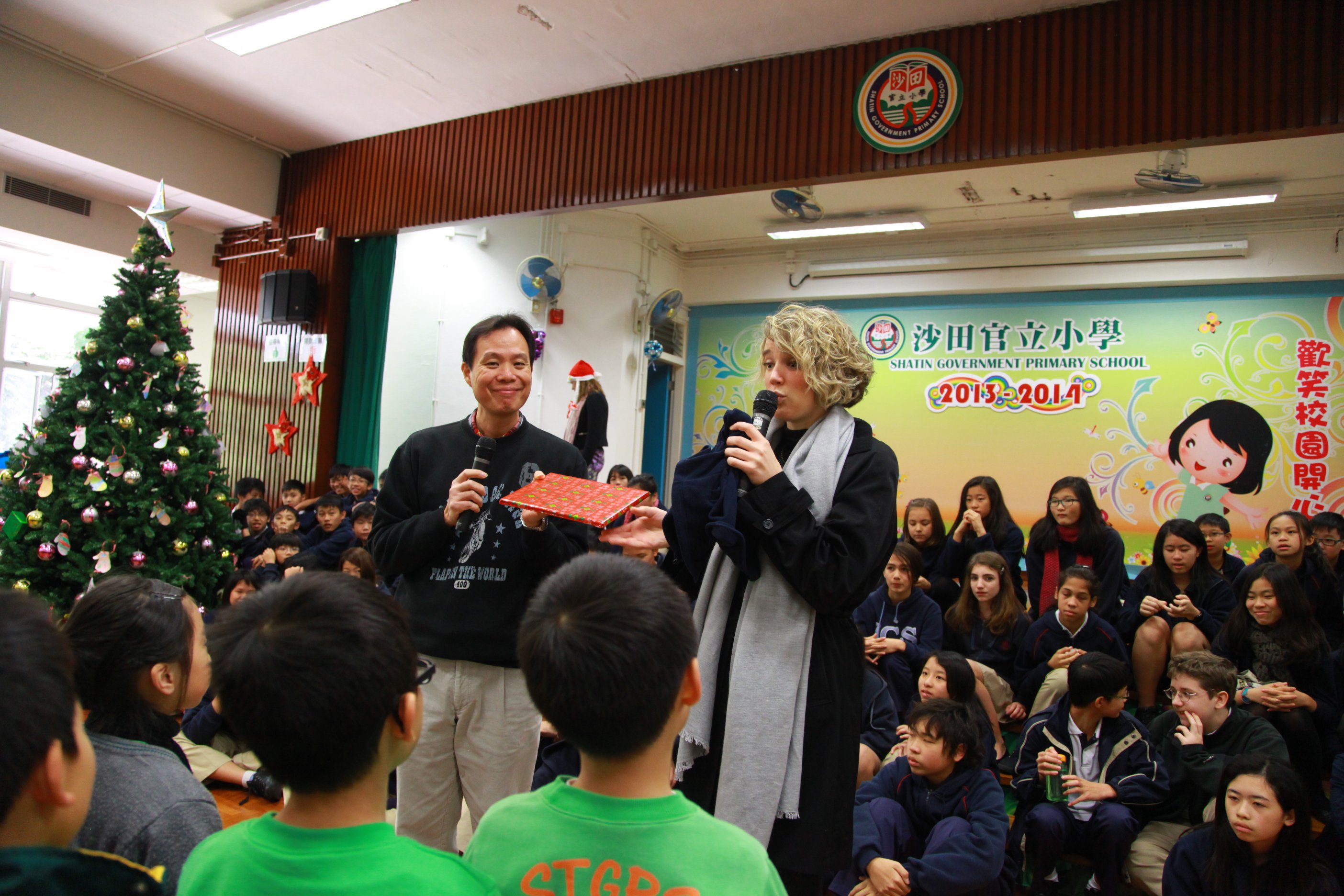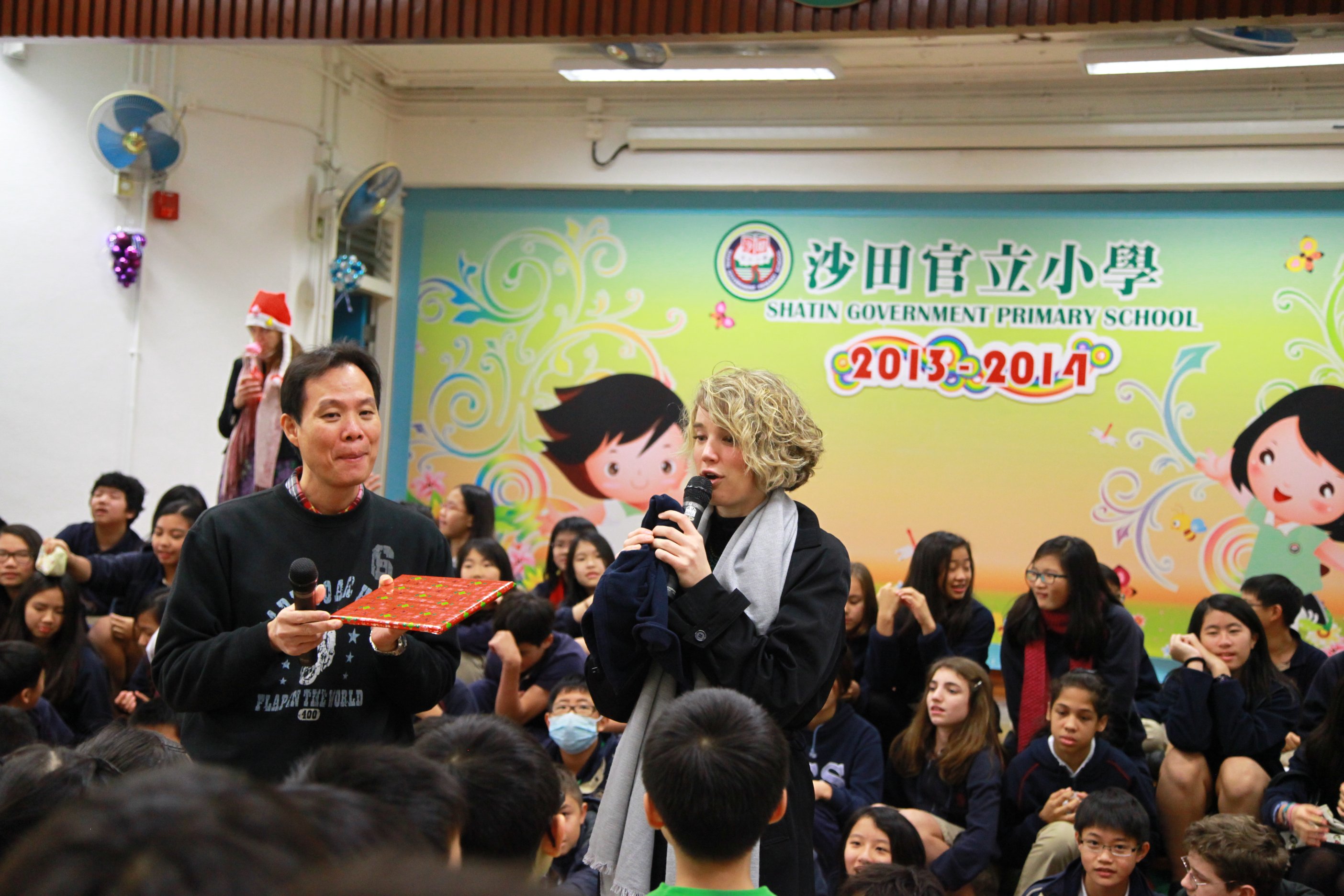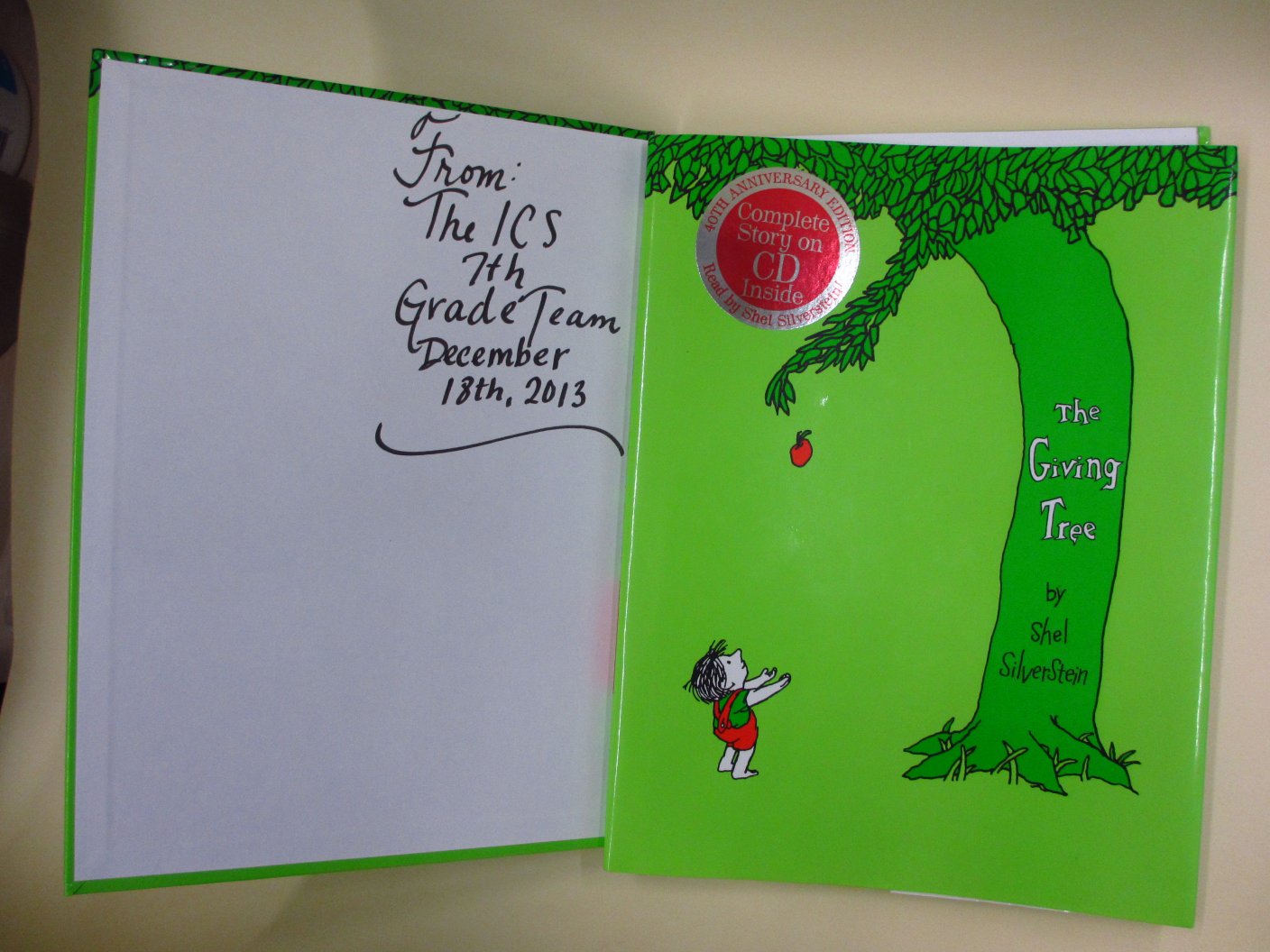 Thanks!
More Photos